WWE Superstar Sheamus Surprises AEW Star Miro With a FaceTime During Twitch Stream
Published 03/28/2021, 10:00 AM EDT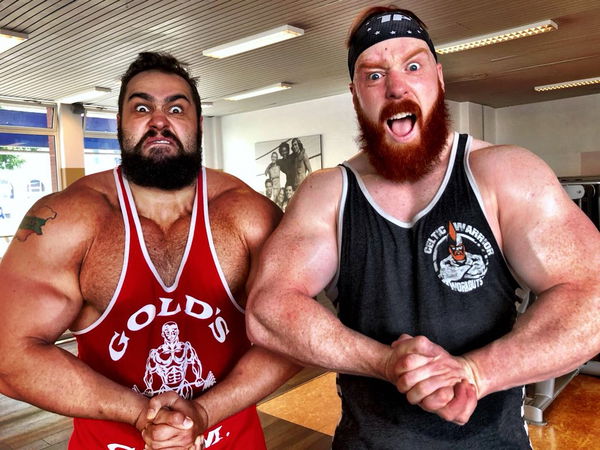 ---
---
St. Patrick's Day just went by a couple of weeks ago. But the stories coming out of this wonderful day aren't over! AEW Wrestler Miro fka Rusev and WWE Superstar Sheamus recently caught up on Facetime, and their conversation truly spoke volumes about how good friends they are.
ADVERTISEMENT
Article continues below this ad
Miro gets a FaceTime from WWE Superstar Sheamus during Twitch stream
It's no secret how big of a gaming buff Miro is. He is a regular streamer on Twitch and has built a strong fanbase on the platform as well. During a recent stream, Miro got a pleasant surprise when his former League of Nations partner, Sheamus, facetimed him!
ADVERTISEMENT
Article continues below this ad
Just as Miro received the phone, it seemed like he and Sheamus picked it up right where they left off. Miro wished Sheamus a happy St. Patrick's Day, and the Irishman joked about how Miro doesn't know what day it is. Not just that, but Sheamus also made fun of Miro for not pronouncing St. Patrick's Day right.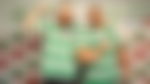 Sheamus then told the former WWE US Champion that this is the second consecutive year the Bulgarian had ditched him on St. Patrick's Day. The 'Best Man' apologized and revealed he and Lana are going to Mexico on her birthday and invited Sheamus to join in.
The former WWE Champion said, "Two years in a row you've abandoned Nashville to go to LA and not spend St. Patrick's Day where we feel Irish. There's no excuse for that man." Miro replied, "Shamey I'm sorry, man. But I'm inviting you to CJ's [Lana] birthday. We're going to Mexico."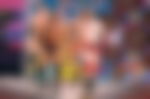 The two joked a little about Mexico. Sheamus then told the former Rusev he wouldn't mind as there are so many similarities between the Irish and Mexican flag.
The two literally talked about flags for a few minutes before moving on to the typical man's topic of discussion – drinks.
Sheamus asked Miro if he had any drink. The latter responded by saying he hadn't as he just worked out prior to the stream.
ADVERTISEMENT
Article continues below this ad
The 'Celtic Warrior' also asked the 'Bulgarian Brute' to tell the world how good a Moonshine Papa Miro makes. The two continued chatting for ten more minutes. You could see that both men had a gala time!
We hope the 'Best Man' gets some time from his schedule and surprises Sheamus to make up for missing two back-to-back St. Patrick's Days with him. Either way, check out the entire video as Miro and Sheamus have a fun conversation!
ADVERTISEMENT
Article continues below this ad