Reason Why CM Punk Has Stayed Loyal to His Cult of Personality Theme Song Over the Years
Published 08/21/2021, 8:08 AM EDT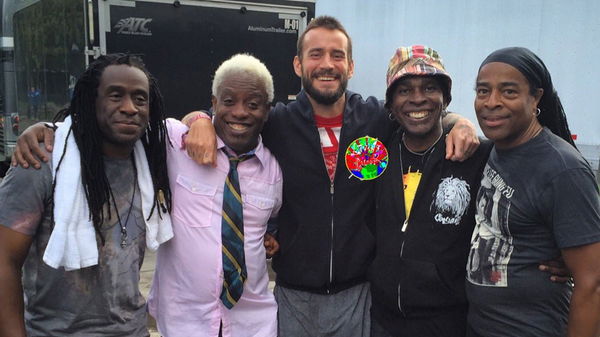 ---
---
It's Clobberin' time! It's been seven years since wrestling fans have heard these words from their Voice of the Voiceless CM Punk. The former WWE Champion made his AEW debut on August 21 in his hometown of Chicago. Punk who came out to open the AEW Rampage show sent the Chicago crowd into insanity.
ADVERTISEMENT
Article continues below this ad
AEW fans have waited a long time to hear Living Colour's 'Cult of Personality. At AEW Rampage, it finally happened. Speaking about the song, let's have a quick look at the song's history and why Punk is so emotionally invested in it.
ADVERTISEMENT
Article continues below this ad
CM Punk and his emotional connection with 'Cult of Personality' song
The Cult of Personality is something that CM Punk's attached to since his childhood. CM Punk often revealed the connection with his entrance song goes way back to 1989. Punk revealed that the song was his little league team song in 1989, which prompted him to use it again during his Ring of Honor days in 2005.
But after signing for WWE, Punk came out to Killswitch Engage's "This Fire Burns," Well, years passed, and in 2011, before his final contract negotiation with WWE, Punk demanded Cult of Personality be his entrance song.
Watch This Story: Edge To The Undertaker: WWE Superstars Who Made Iconic Returns at SummerSlam
9 yrs ago @CMPunk came out to Cult Of Personality on Monday Night Raw July 25th https://t.co/fFj09NqWEL – we continue to send love n light to CM Punk and the legions of @WWE fans around the world

— Living Colour (@LivingColour) July 25, 2020
WWE frowned upon the use of songs that require a copyright as wrestlers' themes. But Living Colour's rock anthem fit Punk's personality perfectly. Therefore, WWE had to pay a lot of money to buy its rights, which CM Punk later confirmed during an interview with Chicago Tribute. As WWE didn't create the song, CM punk got the liberty to use it in his brief UFC stay as well. He has used the same song for his AEW Debut, which has again sent t crowd wild.
ADVERTISEMENT
Article continues below this ad
The history behind the song Cult of Personality
Cult of Personality was one of the major hits for the rock-and-roll band Living Colour back in the 1980s. Living Colour dropped the Cult of Personality in 1988, and its popularity went through the roof. No wonder the crowd lost their mind when it hit at AEW Rampage.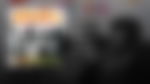 ADVERTISEMENT
Article continues below this ad
In an interview with Lehigh Valley Live, Corey Glover, one member of the Living color band, disclosed how Punk approached the song at the right time. Glover said- "It was a very rare occasion. [CM Punk] called our reps to see if he could use the music. It was in the right place and time, that's for sure." The band performed live for CM Punk at WrestleMania 29, and Punk loved it. Well, CM Punk and Cult of personality is back again, and so are the goosebumps of millions of wrestling fans!