Boxing Legend Mike Tyson Gives NBA Fans a Tough Pill to Swallow
Published 05/06/2022, 11:00 AM EDT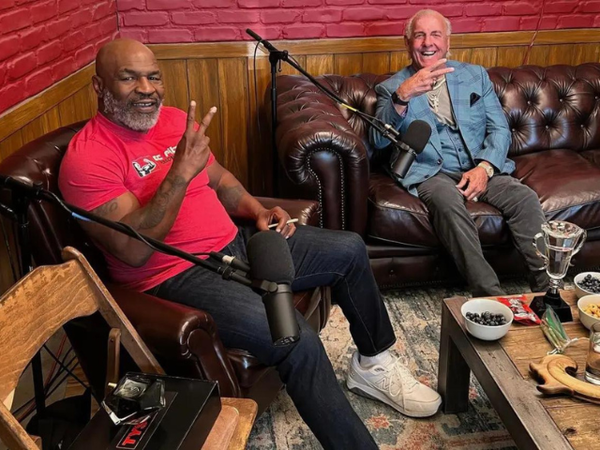 When Vince McMahon purchased WWE from his father, he was adamant about making the company a global sensation. McMahon brought many celebrities from other fields to WWE for this purpose. Celebrities like Muhammad Ali, Mike Tyson, Arnold Schwarzenegger, Bad Bunny, Logan Paul, etc have made their appearance in the company.
ADVERTISEMENT
Article continues below this ad
The celebrities who saw the business closely then also went to defend the art of wrestling and appreciate the wrestlers. One of those celebrities is The Iron Mike Tyson.
ADVERTISEMENT
Article continues below this ad
Recently, on his YouTube podcast, Hotboxin' with Mike Tyson had The Nature Boy as the guest. He shared his opinion regarding wrestlers' problems after Flair first talked about some of the great wrestlers who are alive and his medical history.
Tyson said, "I am just really happy that you still live. Well, yeah. What do you say contemporary then they sit in a wheelchair this year?"
Speaking on that matter, Flair gave his take. "There's only about three of us left. From the boats of funks and me, Hulk and he DiBiase. We just lost Scott Hall. Terry still lives in. There is only three of the traveling World Champions left. It's a sensitive business but and Hulk, of course, I see all the time and speak with on a regular basis because I had two hip replacements, two knee replacements ten back operations. It's choreography, you don't always land where you're supposed to land."
Tyson replied to Flair's question saying, "Wrestling started off very dangerous, very dangerous. Nobody knows each other. Wrestlers get hurt more times than basketball (players). But y'all get confident you are like football players. You're constantly getting hurt every night."
Iron Mike has twice been a part of professional wrestling in his career. He has seen what goes into making a perfect match and so he respects the business very much. This statement was a harsh reality for the NBA players and all the basketball fans.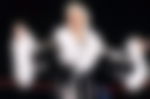 Professional wrestling is not an easy sport. The wrestlers need to have proper coordination during the match, in order to not hurt the opponent. There are multiple risks involved during a match and it is the reason the backstage officials monitor every match closely.
Mike Tyson says Shawn Michaels deserves all the praise
Recently, when Mike Tyson had Ric Flair on the latest episode of his podcast and they discussed multiple topics relating to pro-wrestling. Tyson expressed his opinion on Shawn Michaels getting all the praise in WWE.
ADVERTISEMENT
Article continues below this ad
Tyson said, "Shawn Michaels deserves a billion dollars. What an entertainer right some guy he's a playing guy but a great entertainer. Great guy."
Mike Tyson made his WWE debut in 1998 during the feud between Stone Cold Steve Austin and Shawn Michaels. Tyson was the special guest referee in their match at WrestleMania 14. Also, Iron Mike was inducted by Triple H and Shawn Michaels in WWE Hall of Fame class of 2012.
ADVERTISEMENT
Article continues below this ad
It is good to see Tyson respecting professional wrestlers, as he has seen the business closely. He has also appeared in AEW and is still open to more wrestling experiences. We hope he makes a WWE return in the near future.
Watch this story:-  From Being An Ice Hockey Fan to Hunting : Brock Lesnars Favorite Hobbies Outside WWE