James Gunn Loves WWE? 'Peacemaker' Director Weighs In on Casting John Cena and Dave Bautista
Published 05/15/2022, 2:00 PM EDT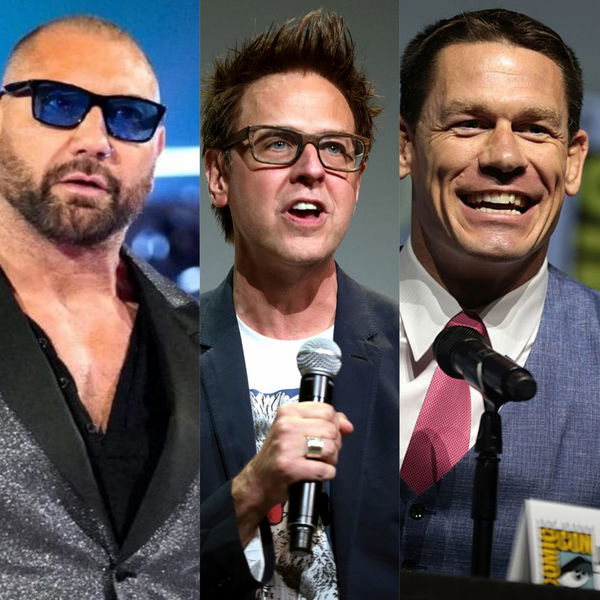 In the last few years, we have seen four major WWE superstars in superhero movies and series. Dwayne Johnson in Black Adam, John Cena in Peacemaker, and Batista as Drax The Destroyer. Coincidentally, John Cena and Batista worked with director James Gunn in the Suicide Squad 2 and Guardians of the Galaxy respectively. And to everyone's amazement, are two of Gunn's favorite actors.
ADVERTISEMENT
Article continues below this ad
Everyone in Hollywood knows James Gunn is a exceptional director. He introduced Marvel's Guardians of the Galaxy to the fans and made them fall in love with Groot and Drax. Suicide Squad 2 is the latest film to join his list of hits.
ADVERTISEMENT
Article continues below this ad
Recently, James Gunn was asked by a fan on Twitter why he chose to cast two WWE superstars for big roles in his major films. Gunn humbly replied to the fan, calling it a mere coincidence.
James Gunn and his WWE-Hollywood connection with John Cena and Dave Bautista
James Gunn revealed Dave Bautista underwent auditioning just like several other actors to get 'Drax.'
John Cena, on the other hand, impressed him with his performance in Trainwreck.
It's a coincidence. Dave got the gig because of auditioning and screen-testing against hundreds of other actors. John got the gig because I thought he was hilarious in Trainwreck.

— James Gunn (@JamesGunn) May 14, 2022
Marvel's The Guardians of the Galaxy film series was a crucial project for James Gunn and hence the casting was done decisively. Batista got the role of Drax and it was shocking, as prior to this the former WWE champion hadn't done many films that would give him an edge over others auditioning for the film.
ADVERTISEMENT
Article continues below this ad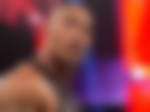 As far as Cena is concerned, his big break came after the movie Trainwreck. John Cena did several top banner films since, but James Gunn had already noticed him. He was waiting for the right part for Cena and with Suicide Squad 2, Gunn quickly signed him as Peacemaker.
ADVERTISEMENT
Article continues below this ad
James Gunn is solely responsible for giving John Cena and Batista their big break with exceptional roles. John Cena is currently winning hearts across the globe with his portraying of Peacemaker while Batista has already made a place for himself in the hearts of Marvel fans. All thanks to their talents and James Gunn's belief.
Watch this story:-  From Being An Ice Hockey Fan to Hunting : Brock Lesnars Favorite Hobbies Outside WWE