Brock Lesnar Has a Unique Video Game Record That No One Can Beat
Published 10/12/2021, 5:17 AM EDT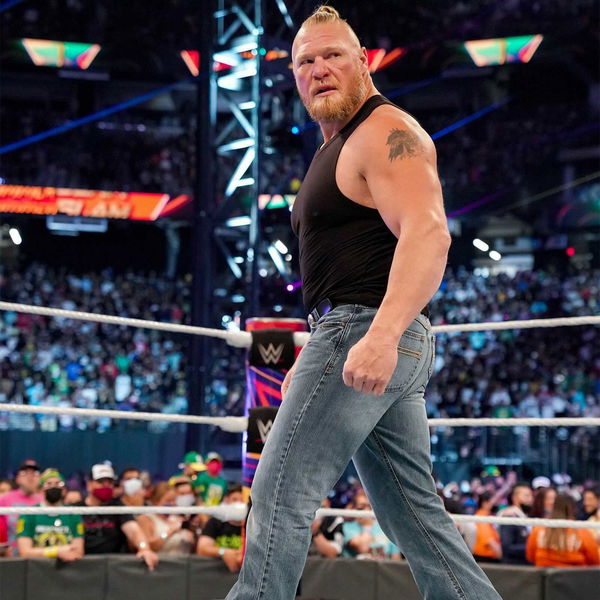 ---
---
The world of professional wrestling changed forever when Brock Lesnar stepped into the fray. The iconic athlete took over WWE quickly, scaling the ranks and becoming one of the must-see superstars. He boasted an impressive background in amateur wrestling, as he won the grandest prize of being the NCAA Division 1 champion as a heavyweight.
ADVERTISEMENT
Article continues below this ad
His athletic prowess saw him try his hands in NFL, which failed to produce the results he originally wanted. However, his move to MMA saw him climb to the top of the UFC's heavyweight division. These feats have greatly increased his superstardom, making him appear across myriad titles like UFC 4, Madden, SmackDown: Here Comes the Pain, WWE2k, and more.
ADVERTISEMENT
Article continues below this ad
Brock Lesnar is an absolute superstar even in Esports
There aren't many athletes who can transcend beyond their own sport, but the 44-year-old Minnesota-born wrestler broke that stereotype around professional wrestling. He is truly one of the pioneers of not just professional wrestling, but of MMA as well. 'The Beast' is one of the biggest reasons behind UFC's unparalleled growth, as he helped bring more eyes to the sport.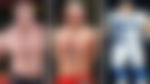 This only helped the organization to rope in newer audiences and retain a major portion of the fanbase as true MMA enthusiasts. Even though's Brock's era and time in the sport has long gone, his ever-lasting legacy still lives on through UFC games. He continues to find himself featured in each iteration of the title as a wrestling heavy ground and pound specialist.
ADVERTISEMENT
Article continues below this ad
Watch this story: Roman Reigns Appears, Bianca Belair Destroys Shasha Banks, and Becky Lynch: Best Moments from WWE Smackdown (Oct. 8, 2021)
Brock tried his hand at NFL after leaving WWE in early 2000
Everyone knows that Brock's first stint with the company was arguably his greatest era in professional wrestling. However, it did not last for as long as fans would have liked it, which paved the way for Brock to try out other professional sports. He tried his hands in NFL at a remarkable price and signed with Minnesota Vikings.
ADVERTISEMENT
Article continues below this ad
He finally realized his dream, but his career was cut short as he failed to make it to the final roster. This served as his stepping stone to attain glory in MMA and the sport welcomed him with open arms. His stints with NFL earned him a spot in Madden 06, which has now made him a unique athlete to be featured in multiple sports and their counterparts in Esports.