"RIP Pele": Brock Lesnar's Conqueror Joins Heartbroken Fans In Mourning Over the Loss of Brazilian Soccer Legend
Published 12/30/2022, 6:45 AM EST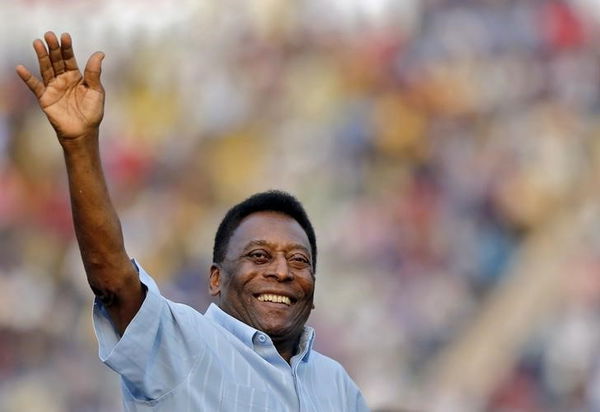 Edson Arantes do Nascimento, known to the world as Pele, recently passed away at 82 years old. The football legend was an inspiration for many future stars in the sport in his home country, Brazil, and across the world.
He didn't just make people in Brazil his fans, but the entire world loved to see his football skills on the field. As the world mourns over his death, a 37-year-old WWE star who conquered Brock Lesnar in five minutes paid homage to 'The King of Football'.
ADVERTISEMENT
Article continues below this ad
Two-time WWE Champion Drew McIntyre recently shared a tweet paying his respects to Pele. The Scottish Psychopath hails from Scotland, United Kingdom, where football is a majorly followed sport. Therefore, he has been a fan of the sport for a long time.
He penned a respectful message stating, "One of the greatest to ever play the beautiful game. RIP, Pelé"
Pele is the greatest ever to play the game and took the Brazilian football team to the next level. When he was an active footballer, Brazil won three FIFA world cups, i.e. in 1958, 1962, 1970. He retired in 1971, playing his last match against Yugoslavia in Rio de Janeiro.
Fans react to Drew McIntyre's homage to football legend Pele
Several football stars like Cristiano Ronaldo, Lionel Messi, Neymar, etc. paid respects to Pele on social media, which the fans liked. Similarly, fans loved McIntyre's homage to 'The King' and they shared their reactions in the comments of the tweet.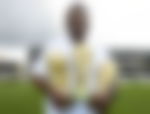 Fans appreciate McIntyre for posting this tweet.
He is the first and only WWE star I have seen posting this

— Mansoor Quainoo (@MansoorQuainoo) December 29, 2022
Thanks Drew. Forever your fan. Go on and conquer WWE. greetings from Africa

— wunya🗿 (@blak_mop) December 29, 2022
Homage to The King of Football
Pele, the greatest that ever was and perhaps will ever be has left us for a better place. While the authenticity of his stats might be questionable, his impact as a true superstar that transcends the game isn't as Edson nascimento inspired millions as a true trailblazer. #GOAT

— Bart is a serious fan (@Bart_Allen_YT) December 29, 2022
AJ Styles took a page from Pele's book.
your right and i didnt know aj styles pele kick was an homage to pele

— Jared (@jaredcheeseman) December 30, 2022
Indeed, the sport will never be the same!
The game of soccer will never be the same what a great man he was may he rest in peace

— Deborah Peterson (@Deborah93015102) December 29, 2022
The greatest of all time.
He aint one of the greatest Drew, he in fact is the GREATEST OF ALL TIME

Football as we know it is all about him

— Nana Saman (@NanaKofiSaman) December 29, 2022
One of the Greatest Of All Time 🤌🏾🕯🙌🏾

— 𝕆𝕝𝕚𝕤𝕒𝕖𝕞𝕖𝕜𝕒 📈💯 (@olisaemeka_o) December 29, 2022
RIP legend.
Rip pele. Soccer great will be missed.

— yosef Litvintchouk (@DonYosefprod) December 29, 2022
Clearly, the world will remember Pele and his illustrious contributions to the beautiful game of football. Also, a movie of his life Pelé: Birth of a Legend was released in 2016, which showed how he rose in the game.
The King of Football's indirect contribution to professional wrestling
ADVERTISEMENT
Article continues below this ad
Every footballer has a signature kick that is popular among the fans. However, only of those signature kicks entered the world of pro wrestling, and that is Pele Kick.
Many wrestlers today use Pele Kick as a part of their move-set, but AJ Styles made it popular. Since joining the business, Styles has connected the kick 'phenomenally' in his career. Moreover, fans love when he uses this kick in the ring.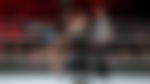 ADVERTISEMENT
Article continues below this ad
Pele introduced this kick and also scored several goals in his career. Today, many footballers use Pele Kick and even scored ample goals. Rest In Peace legend, you'll be missed.
Watch this Story:- Conquering Brock Lesnar and More: Drew McIntyres Greatest WWE Moments