Fans Turn Hostile on Goldberg as Old PGA Tour Video Shows Him Throwing a Man
Published 01/20/2022, 7:00 AM EST

Follow Us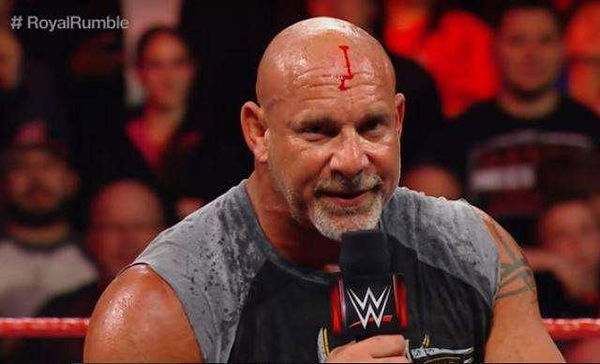 Playing it safe has never been something Goldberg associated with. Well, that's what fans are saying after an old video of the WWE Megastar emerged on social media.
Back during the 2002 PGA Tour, Goldberg went to the golf field to play around with the mighty game of golf. However, his "goofing around" didn't stick to just the game.
When a fan imitated punching him, he took hold of him by the belt and collar and tossed him in the water. Everyone surrounding him got a good laugh out of the situation. Safe to say, this video will never become old!
ADVERTISEMENT
Article continues below this ad
However, the fans didn't exactly share the same feeling as others in the video.
Fans lashed out at Goldberg for being unsafe
When the video resurfaced on social media, the fans didn't take too kindly or humorously to it. Most of them called out the WWE Megastar for always being unsafe, regardless of whether it's a field or the ring.
Most called him out on not considering the huge rocks that could have proved to be fatal in case of an accident. On the other hand, some fans focused on his general nature of creating unsafe situations.
That dude seriously could've collided with the rocks, and where is this? Wouldn't be surprised if gators are chilling in the water.

— ShootasTour (@ShootasTour) January 18, 2022
Inches away from seriously hurting this fella. Those rocks are no bouncy canvas and that was certainly not rehearsed

— Wildman (@TheTWMan66) January 19, 2022
Still proving today he is a danger to his opponents. That kid almost went splat on that rock

— Robert Mason (@TheJediDad96) January 18, 2022
Unfortunately for Goldberg, it's not fans who call him unsafe. His former rivals have often spoken about how they would take extra precautions when working with 'The Icon' for the exact same reason.
'The Icon' has one more match left in his WWE contract
The last time Goldberg was in WWE, he picked up a feud with Bobby Lashley. His last match in WWE was against Lashley at Crown Jewel 2021. Since then, he's not been around.
ADVERTISEMENT
Article continues below this ad
However, he does have one more match, and that could be his final match unless he negotiates another contract with the company.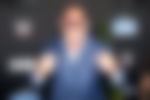 If he decides to make the remaining match his final match, he's got quite a few Superstars on the roster who could retire him.
ADVERTISEMENT
Article continues below this ad
Two of the biggest names on the roster at this moment are Roman Reigns and Brock Lesnar. Either of them could be the Superstars who work with Goldberg in his last WWE match.
Watch This Story: Stone Cold Steve Austin to John Cena: WWE Superstars With Multiple Royal Rumble Wins