Despite Heavy Criticism From Fans, John Cena's Unusual Move Softened Nikki Bella, Soon After Their Terrible Split in 2018
Published 11/18/2022, 2:48 PM EST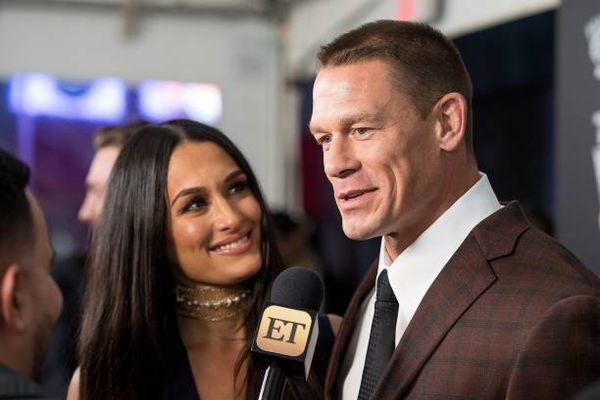 John Cena and Nikki Bella were together for almost six years. They got engaged in 2018 at WrestleMania 33 in front of thousands of adoring fans. However, one year after their engagement, the couple announced their separation, but still had affection for each other. Once the world got to see a similar situation when Bella felt sympathy for Cena shortly after their breakup.
John Cena, who has a military-cut hairstyle, grew his hair in 2018. He got trolled by several fans on social media who called him a "grown Oliver Twist," and more for his long hair. Surprisingly, this happened after his separation with Bella. However, he still got some sympathy from Nikki Bella.
ADVERTISEMENT
Article continues below this ad
A friend of Cena told HollywoodLife, "John is laughing off the haters that insulted his haircut, he doesn't take that kind of thing to heart. He's got very thick skin so the mocking is fine with him, he actually loves that people are talking about him. And as an added bonus, it's scored him some sympathy points with Nikki. She's still protective of him and he can't help but love that."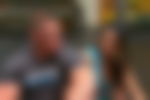 Cena grew his hair for his action-thriller movie Project X-traction with Jackie Chan. After their breakup, Bella and Cena went on their first major WWE tour to Australia. Fans saw them together at a mall in Melbourne. However, after that they weren't seen together again. 
One of Nikki Bella's close friends said, "John played such an important role in her life and it's been long enough since their breakup that they can enjoy spending time together occasionally, but only as friends."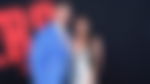 Nevertheless, the former couple moved on with their lives. After breaking up in 2019, after a six-year relationship, today both of them are happy leading their professional and personal lives. Bella and her Dancing with the Stars boyfriend Artem Chigvintsev announced their marriage earlier this year and have a son as well. Meanwhile, Cena married his girlfriend Shay Shariatzadeh in February 2020.
Nikki Bella had to stay as a guest after moving in with John Cena 
After her break-up, Nikki Bella opened up on several aspects of her relationship with John Cena, which lasted for six years. The Richest shared a report in which they stated 15 rules which the WWE Hall Famer followed while dating Cena.
ADVERTISEMENT
Article continues below this ad
One of those rules for Bella was to stay as a guest at Cena's house after moving in. In one of the episodes of Total Bellas, the WWE Hall of Famer shed light on this matter.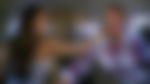 Bella said, "I do not want there to be any misunderstanding regarding your presence at the home as my guest. In the event that I ask you to vacate the home, you agree to immediately vacate the home and remove any and all items you have brought into the home as soon as possible."
ADVERTISEMENT
Article continues below this ad
After the breakup, Nikki Bella moved in with her sister Brie Bella and her husband Daniel Bryan for a while. She followed the rule Cena made for her and quickly exited his house after separation.
Watch This Story: WWE Superstars With The Highest Number of WrestleMania Matches