Dwayne Johnson Has a Two-Word Message as He Comes in Contact With "Two New Surprise Family Members" After 3-Day Business Trip
Published 03/15/2023, 6:45 AM EDT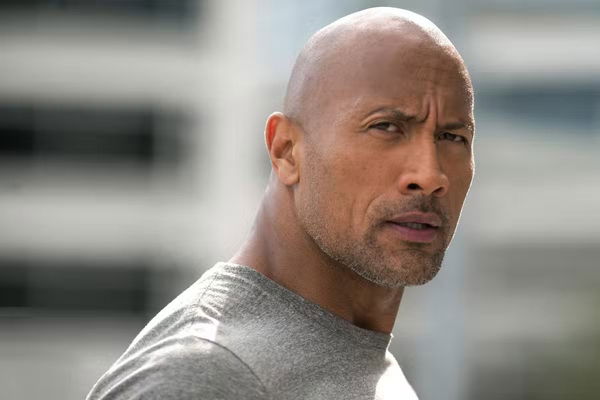 It seems Dwayne Johnson isn't able to tend to matters at his home while having a busy schedule recently. He is a family man and always makes sure to have time with his daughters, wife, and even his pets. However, while 'The Brahma Bull' was out recently for business, the Johnson family welcomed a new member. 
The Rock's latest Instagram post will show you a confused and shocked DJ watching the newest members of his family. 
ADVERTISEMENT
Article continues below this ad
A look at the newest member of the Johnson family
'The Great One' recently shared a video on his Instagram revealing that a Guinea Pig joined their family as its newest member. He had a shocking reaction as he was out on a "business trip" for three days and wasn't aware of the same.
It was a surprise for him to see two guinea pigs at his home. In his caption, she shared what his new family member does all day.
The WWE legend writes, "Popo" the hairless guinea pig, we just adopted from the Humane Society has the "crackhead zoomies" in her new obstacle course the girl's made for her. They eat & poo. All day. Everyday. For life. Just. Great. 😂"
Furthermore, he completed the caption with the hashtag "crackheadzoomies 🏎️ 💨 and sh*tmachines 💩"
 

View this post on Instagram

 
The People's Champion has another pet joining his family. He adopted two French bulldogs named Hobbs and Brutus in 2016. Sadly, Brutus passed shortly after eating poisonous mushrooms, but Hobbs lives a peaceful and happy life.
However, a year before adopting Brutus and Hobbs, he had shared a tweet writing he doesn't "like puppies". Nevertheless, things changed later and today he loves dogs and often shares posts with them on his social media platforms.
The Johnson family has a long history of welcoming animals to the fold as witnessed last year.
Dwayne Johnson rescued a dog last year
Ahead of the release of his DC animated film League of Super Pets, he rescued a dog. His 6-year-old daughter Jasmine saw the puppy and loved him. Therefore, DJ had no choice and added the pup to his brood of dogs.
ADVERTISEMENT
Article continues below this ad
Jasmine first spotted the pet dog names Turbo at Wagmor Pets in Los Angeles. She then introduced Turbo to her father through FaceTime. They had a discussion and Turbo was officially a Johnson since then.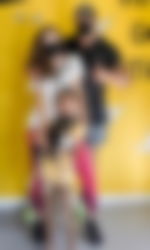 Clearly, from tweeting not being fond of puppies, to rescuing a puppy several later. The Rock has changed his thinking about having dogs. Surely, The Brahma Bull will take care of his two new guinea pigs along with his daughters.
ADVERTISEMENT
Article continues below this ad
What do you make of the latest arrival to the Johnson family? Let us know in the comments below.
Watch This Story:- 50 Years of The Rock: Dwayne Johnson's Greatest Achievements in WWE