'I Tried to Forget but Couldn't': Nikki Bella's Deep Dark Romantic Secret Which Even John Cena Wasn't Aware Of
Published 12/26/2022, 12:30 PM EST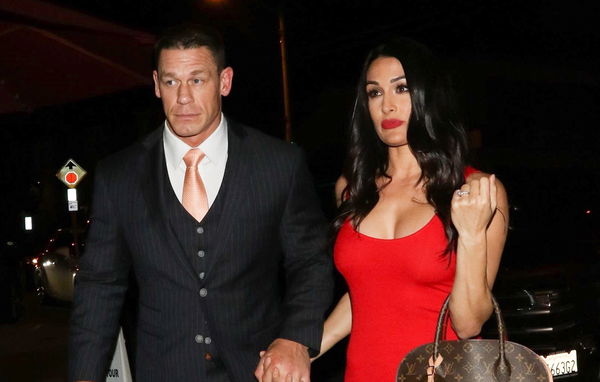 Nikki Bella and John Cena were one of the most talked about couples in WWE. Even several years after their breakup, many still talk about their relationship.
Cena proposed to Bella in front of thousands at WrestleMania 33, which was a great moment in WWE. However, the former Divas Champion has a secret that the Peacemaker star wasn't aware.
ADVERTISEMENT
Article continues below this ad
Bella never spoke about it for years until Cena started marriage talks with her after dating for a few years.
Nikki Bella's secret that John Cena might not be aware of until 2014
Bella and Cena dated for a long time and it is all very well documented in the reality show Total Divas. In the May 18, 2014 episode of Total Divas, the WWE Hall of Famer shared about being married once. Moreover, she claimed 'The Cenation Leader' wasn't aware of this all those years.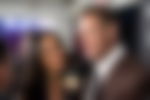 Bella said, "I got married when I was 20 and got divorce at 23 to my high school sweetheart. We drove to Vegas, did it and even when I walked down the aisle I knew this is a huge mistake, how could I get out of it. I tried to forget about it but I couldn't and now it has come again."
The former AGT judge added, "I figured you guys have to hear from me rather than anyone else. (I was married for) almost three. It's crazy because John doesn't even know and here we talk about marriage and I never bring it up. That's what I'm afraid of."
As seen in the video, Nikki Bella's brother was against Cena, not knowing. He stood up and left the room, saying she was wrong not telling the 16-time world champion about this soon.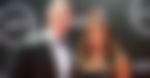 Nevertheless, it seems they sorted out this after talking with each other. That might be the reason why the F9 star proposed to Bella on the grandest stage. Unfortunately, they broke up a few months after their engagement. 
Why Nikki Bella's message after the breakup?
After their break up the Divas Champion shared a post on Instagram after she and Cena separated. It was a heartbreaking moment for Bella as well as Cena.
In the post, she explained the decision wasn't easy for them, but it was done mutually with respect. While everyone was asking them about the reason, she asked for privacy in their lives for the time being. 
ADVERTISEMENT
Article continues below this ad
 

View this post on Instagram

 
ADVERTISEMENT
Article continues below this ad
Both Cena and Bella took their time to get over it. However, Today they are happy in their life with their partners.
Watch This Story: WWE Superstars With The Highest Number of WrestleMania Matches
Edited By: Debmallya Chakraborty