"John Cena Instagram Has Been Hacked": John Cena's Instagram Becomes "Greatest Meme Page of All Time", Fans Mirthful and Amused
Published 11/28/2022, 1:00 PM EST
John Cena always spoke meaningful words on WWE during his promos. The fans in the arena and at home watching his promos learned several values, and many have honored them.
ADVERTISEMENT
Article continues below this ad
The 16-time world champion still does the same on his Twitter, but it isn't the case on Instagram. Cena's Instagram account is always the talk of the town for the cryptic post, like the one he shared recently.
ADVERTISEMENT
Article continues below this ad
A few hours ago, John Cena shared a post on Instagram relating to wildlife. 'The Cenation Leader' always shares posts on Instagram without any captions. His posts are open-ended for the fans to think about what the picture is all about.
In his recent IG post, Cena shared a wildlife photographer in a silent pose taking pictures. Meanwhile, there are two Rhinoceros who have engaged themselves in a reproductive activity behind the photographer. 
 

View this post on Instagram

 
There is no valid explanation for why Cena shared this picture. He mostly shares photos that are related to current scenarios around the world. The Cenation Leader only knows the reason he posts them know the meaning behind the posts.
However, once in 2018, the Peacemaker actor shared the reason behind his cryptic Instagram posts. He told the reason on the Ellen Show when the host asked why he doesn't keep a caption.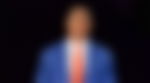 Cena said, "I was told by WWE that I had to have an Instagram account. And I'm already on Facebook and on Twitter and I'm pretty maxed out here. I don't know if I can do something else. (They said) 'No, you have to have it'. Pretty much they're telling me they have to secure the name. I was like, 'Okay if I have to do it I'm gonna do it my way'."
Fans have funny reactions on the latest Instagram photo of John Cena
Nobody expected a post like this from John Cena sharing on social media. However, when he shared this post, the fans also had some hilarious reactions to the same.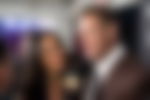 "John what the hell are we supposed to exactly learn from this? 😂"
"At least the rhinos are actively fighting extinction"
"The rhino's using the forbidden "you can't see me" move against the cameraman"
"now this is what i call content"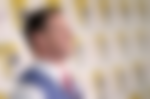 "Romantic moments can be missed if you're not aware that love is all around you. 😂"
"Breaking News : John Cena Instagram has been hacked"
"John why"
"😂😂😂 he didn't see that happening 😕😂"
"😂😂😂John cena got no chill"
"This is definitely my new wallpaper"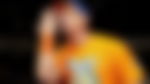 ADVERTISEMENT
Article continues below this ad
"John chilllll"
"Greatest Meme page of all time"
"Can't you see me?"
ADVERTISEMENT
Article continues below this ad
"You can't unsee it unless you are the cameraman in the photo who missed all the action! 🤣"
Watch This Story: WWE Superstars With The Highest Number of WrestleMania Matches
Edited By: Debmallya Chakraborty