'The Rock's Too Old': Fans Troll Dwayne Johnson For Voluntarily Backing Out of a Challenge During XFL Training
Published 01/25/2023, 11:30 AM EST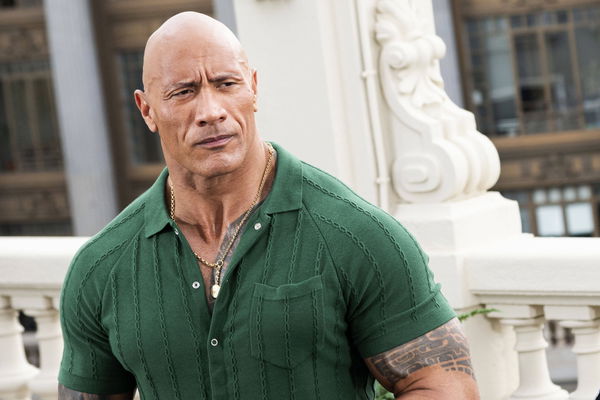 Dwayne Johnson is the most famous man on the earth today, but everyone knows where he got this stardom. A former WWE superstar, The Rock, made a huge name as a professional wrestler. However, prior to that, he was serious about an NFL career and still has an itch for the same. Recently, he tried to enter the field but backed off quickly.
ADVERTISEMENT
Article continues below this ad
 

View this post on Instagram

 
ADVERTISEMENT
Article continues below this ad
In an Instagram video, we saw The Brahma Bull talking to an XFL team. However, DJ, who was in his number "54"  challenged an athlete but quickly backed off when the player almost charged at him.
In the video, Johnson said, "So we are gonna kick this off only one way I know how. Number 51 from Grambly. We're gonna do a pass rush drill. Me and you, 1on1. Let's go, come on"
The Rock and the XFL player lined up and when the time came DJ said, "no, no, no", with a classic Ric Flair walk. Furthermore, he said some words of motivation to the entire team and told them to carry on with their practice.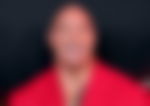 Fans troll Dwayne Johnson for backing out from his own challenge
The fans blasted into the comment box with their reactions to DJ's act. Football is a young man's sport and surely, The People's Champion, even though with prior football experience, wouldn't risk to be injured. However, fans trolled him for backing out from a challenge.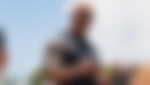 "The Rock said hell no I'm too old for this"
'The Rock didn't want that smoke! 😂😂'
"Rock said oohhh no too slow an said Mc hammer can't touch me"
"That was intense. 😂'
'The rock with yet another great business decision lol"
'You have the people on side like nah you can't do this bro. If you get injured…"
"Lmao 😂 he said f*ck tht I don't play ball anymo'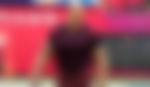 'Naaa I'll pass 🤙'
'That man thought of the acting career as soon as the ball snapped 😂"
"Man took grid iron game a little to serious"
DJ is excited for XFL to kick off which is next month. Moreover, the league is special for him, as XFL has given Johnson a chance to own a major league with Dany Garcia.
ADVERTISEMENT
Article continues below this ad
Why The Rock didn't pursue a football career?
Before becoming "The Most Electrifying Man" in WWE, DJ wanted to have an NFL career. But he wasn't able to pursue it professionally.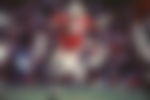 In college, he was benched due to shoulder injuries and knee surgeries. Also, he was cut from the CFL team Calgary Stampede, after which he entered the wrestling business.
ADVERTISEMENT
Article continues below this ad
Watch this story: The Evolution of Dwayne Johnson
Edited By: Ajinkya Aswale