"Where Were You a Few Months Ago?": Nikki Bella's Subtle Joke on Breakup With John Cena Left Her Sister Dumbfounded
Published 11/22/2022, 11:00 AM EST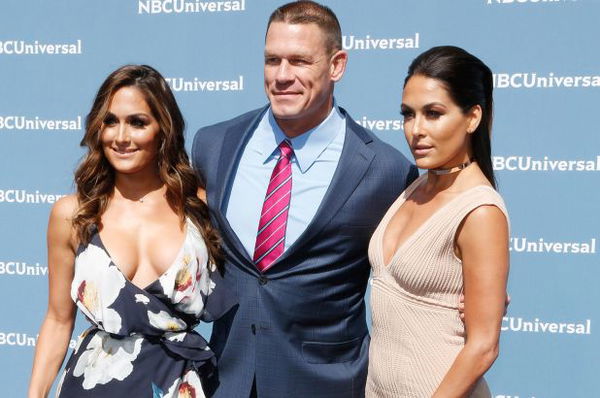 John Cena and Nikki Bella's relationship was a big thing in the world of professional wrestling. The ex-couple dated for approximately six months and got engaged at WrestleMania 33. The break up was a difficult part for both. However, once Nikki Bella took a shot at her twin sister Brie Bella for not being for her during the breakup period.
ADVERTISEMENT
Article continues below this ad
A few years back in July 2018, The Bella Twins, Nikki and Brie Bella appeared on the Jimmy Fallon Show. Nikki said, "When we were young, we'd break up with boyfriends for each other," when Fallon asked about the advantages of having a twin sibling.
ADVERTISEMENT
Article continues below this ad
However, Brie added, "We never had to go through the emotions of a breakup because I was like, 'You wanna dump the guy? Cool.' I'd be like, 'Hello? Yeah, not into you. Sorry.' And then I would just go on with my day, no hard feelings, and she'd be like, 'Did you do it?' And I'd be like, 'Yeah, you're good.'"
Surprisingly, Nikki took a shot at her sister indirectly for being when she broke up with John Cena. She said, "So where were you a few months ago? Just kidding." Brie's face said it all about her sister's comments as the audience gasped. She replied, "Sorry. That would've been a hard phone call."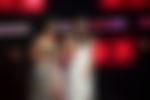 It seems Nikki wasn't able to get her twin privilege while breaking up with Cena. A year prior to the breakup, Bella and Cena were planning their wedding, but their life had different plans. As per the reporting of PEOPLE's magazine, Cena was doing a favor by agreeing to marry Nikki.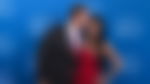 As their source said at that time, "He was making it abundantly clear that he was going into this gritting his teeth the whole way. Nikki is an amazing, talented, strong, one-of-a-kind woman."
Furthermore, they wrote, "Anyone would be lucky to have her in their life — yet John acted more and more like he was doing her a favor by somehow conceding to go ahead and marry her."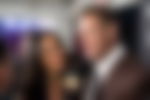 Did John Cena indirectly wish Nikki Bella for her birthday?
John Cena and Nikki Bella are still the talk of the town even after almost three years of their breakup. Some fans speculate they still care for each other even after an unfortunate ending to their relationship.
 

View this post on Instagram

 
ADVERTISEMENT
Article continues below this ad
However, yesterday on Nikki Bella's birthday 'The Cenation Leader' shared a post on Instagram. Shockingly, the gift box's color was similar to that of the former Divas Champion's wrestling gear. The color of the box is red with blue ribbons.
The 16-time world champion never keeps a caption for his Instagram posts. Therefore, a picture of the gift box on Nikki Bella's birthday indicates he wished her a happy birthday.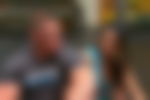 ADVERTISEMENT
Article continues below this ad
Bella and Cena were one of the power couples of WWE. They also appeared on Total Divas, a WWE reality show several times where fans saw an insight into their life.
Watch this Story: The Most Extreme Moments in WWE Monday Night Raw History!