WWE Legend Pitches Baron Corbin and Kayla Braxton Storyline on Smackdown
Published 08/17/2021, 12:53 PM EDT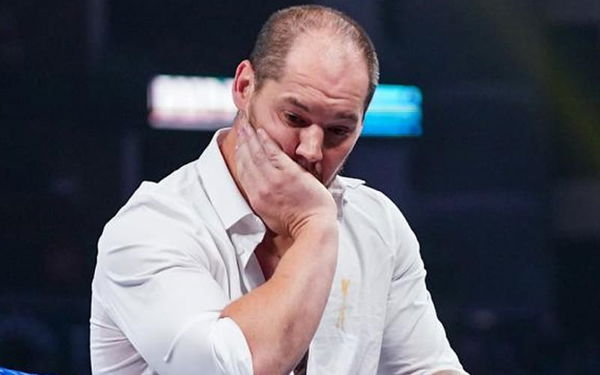 ---
---
Bully Ray has been a prominent wrestling figure for years at this point. Apart from being a well-decorated wrestler, he's also a leading authority on reviewing wrestling. We know he lets his opinion be heard in the wrestling business, but he's a polarising figure amongst wrestling fans. His views on certain storylines can be divisive for the fans. He recently pitched a storyline involving Baron Corbin to WWE.
ADVERTISEMENT
Article continues below this ad
The former team 3D member recently showed interest in the Baron Corbin storyline. He noted how WWE doesn't seem very clear with his "broke" gimmick. He thinks the character has potential, but just needs to be channelised properly. Bully noted he thinks Baron Corbin and Kayla Braxton should be together.
Baron Corbin and Kayla's Potential Storyline
ADVERTISEMENT
Article continues below this ad
Bully Ray noted how he thinks Baron, who recently received some sympathy from Kayla, could be utilised better. Baron is currently playing a character that's broke after losing his crown ahead of MITB. Baron has received rave reviews for his character work. Many believe he also has played his earlier parts as King Corbin or as a corporate henchman to perfection.
Bully revealed they could use him to get other babyfaces over. He feels Baron should enter a conman storyline with Kayla. WWE could show Kayla falling in love with him as she realizes he isn't a bad guy, but he's just been dealt a bad hand at life. This could be the start of a mischievous heel. Reviewers have quoted Baron as a natural in playing heel characters. Bully Ray pitched the following idea on the Busted Open podcast.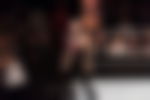 "Remember that week when Baron was talking to Kayla Braxton, and Kayla was like, 'Yeah, I'll help you get the stain off your shirt.' They have a history there. And the story is that Kayla should start to feel bad for Baron Corbin. And every time Baron Corbin talks about how he is out of luck, Kayla comes to the rescue, because she is a good woman".
Involving backstage crew in a storyline with Corbin?
ADVERTISEMENT
Article continues below this ad
While Kayla Braxton sure plays an important role in trying to highlight the performers with her interactions, she isn't a wrestler. However, WWE has involved backstage staff in storylines safely if it suits a story. Corbin could certainly get some heat by portraying a manipulative character. This at the same time could help other talent get elevated through their involvement.
ADVERTISEMENT
Article continues below this ad
Bully stated, "Little by little, Kayla starts to like Baron because he realizes that: Wow. He's actually a nice guy. They just dealt him a bad hand. ' And slowly begins to fall in love with him. But Baron realizes that she is falling in love with him and thus begins to take advantage of Kayla. Then you bring her a new technician to help her."