'It Really Helped Him Get Over': Beloved WWE Commentator Talks Michael Jordan Finding a Way to Ease His Father's Loss
Published 04/30/2022, 8:22 AM EDT

Follow Us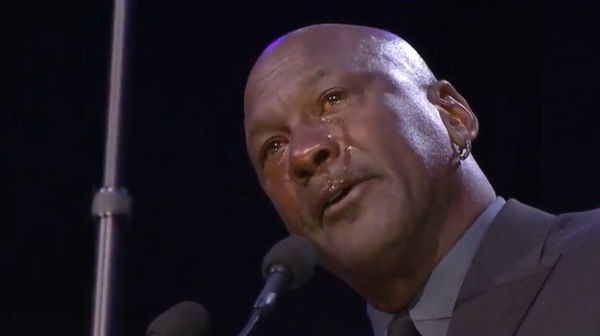 The NBA Hall of Famer Michael Jordan in his prime years attained more accolades than anyone in the early 90s. Michael Jordan's basketball flattery was a homage to his place in being the most valuable player. Jordan was the face of the NBA and took the sport on a global platform. So many people started following the sports because Michael Jordan revolutionized basketball in his prime years.
A man who needs no introduction was overpowered by the weight of his fame when he left the NBA. Jordon's talent was confined not only to the basketball court but also to the baseball field.
ADVERTISEMENT
Article continues below this ad
Jordan pursued a meteoric career in baseball because of his father's love for the game. However, the moment came around when MJ was burned out by his brilliance on the court and emotionally drained by the passing away of his father.
What exactly helped Michael Jordan get over his father's passing, according to the WWE commentator?
In 1994, Jordan retired from the NBA and did his time on the baseball field. MJ retired from NBA as a new challenge and a welcomed distraction from the death of his beloved father. WWE's treasured SmackDown commentator Pat McAfee on The Pat McAfee Show discussed Jordan's time playing in Minor Baseball League for one season, 1993-1994.
McAfee said, "There's a lot of things you have to adapt to. But that (baseball) locker room in a clubhouse environment is something that I'll cherish for the rest of my life. And I think it really helped Michael Jordan get over his dad's passing away."
"This group of young bucks who were, yes, obviously he was an icon, but treating him as an equal. It's like college almost again for him; it's like the little fraternity you feel. I think the baseball was a big one," WWE commentator said.
Watch This Story – WWE Raw Results: Randy Orton Secures a Huge Victory, Mustafa Ali and Asuka Return to Raw, and More!
MJ's decision to leave the NBA and venture into a new sport was a moral decision, McAfee noted. It was because the baseball locker room helped MJ move on from his father's loss and provided him with a safe and friendly space, despite his fame on the basketball court.
Did MJ rule the baseball diamond like he did on a basketball court?
Michael Jordan was at the peak of his NBA career with the Chicago Bulls. In fact, MJ also contributed to the first three-peat with Chicago Bulls (1991, 1992, 1993). Many imagined that Jordan made a massive mistake in wasting one year of his prime, but MJ was a testament to his athleticism.
WWE commentator also mentioned, "Very much misrepresented and miscalculated in my brain and my room memory, I thought he was just an absolute dog c**p baseball player. It turns out that was wrong; he was a very good baseball player about to be even better."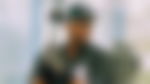 ADVERTISEMENT
Article continues below this ad
Straight retiring from the NBA, MJ played 127 games in one season for the Birmingham Barons in his baseball quest. Even though MJ pursued a short-lived career in baseball, he walked away impressed and convinced by the earnestness of his endeavors. Additionally, the fans filled the stadiums to get a glimpse of Jordon in action.
MJ paid respect and honor to his late father when he tried his hands at baseball for one season. Later, Jordan returned to the NBA to repeat history with the Chicago Bulls, winning another three NBA championships (1996-1998) before retiring.
ADVERTISEMENT
Article continues below this ad
Who knows, maybe Michael Jordan could have become the face of the baseball if he'd continued?