Mark Henry Compares Ronda Rousey to NBA Legends Michael Jordan and Magic Johnson
Published 11/02/2020, 9:24 PM EST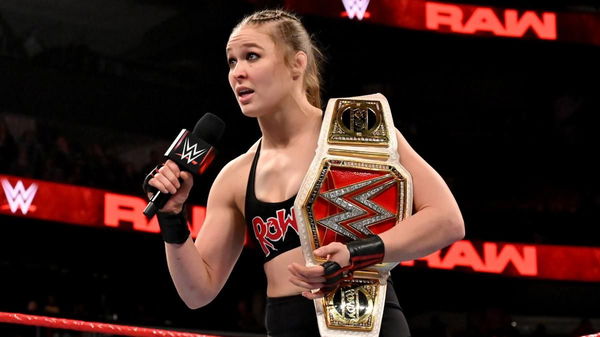 ---
---
WWE Hall of Famer Mark Henry has an active role backstage at WWE events. He is a support system for young up-and-coming talents and even newcomers in the industry. One such talent was Ronda Rousey.
ADVERTISEMENT
Article continues below this ad
The former Raw Women's Champion took a hiatus from wrestling after she lost her title to Becky Lynch in the main event of WrestleMania 35. Henry discussed Ronda Rousey's potential return and her WWE career in an interview with Scoop B of Heavy .
ADVERTISEMENT
Article continues below this ad
Ronda Rousey delivered best when she was under pressure
Rousey entered WWE with the weight of the world on her shoulders. The hype surrounding her debut match was immense and she more than delivered.
Henry compared her ability to cope with pressure to that of NBA legend Michael Jordan and quarterback Patrick Mahomes.
"You have to be so good that the pressure don't bother you. You mentioned Michael Jordan, and Magic Johnson and Patrick Mahomes. The pressure don't bother Patrick Mahones."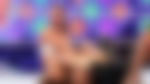 Mark Henry is a certified fan of the former UFC Champion, and we don't blame him.
Ronda's first match in WWE came at WrestleMania 34 against Triple H and Stephanie McMahon. Rousey and Kurt Angle won that match after Rousey made Stephanie submit to the armbar. Surprisingly, she went on to main event the following year's event, creating history in the process.
"Her first big deal was at WrestleMania, and in the main event!" exclaimed Henry.
Ronda Rousey was part of the first women's WrestleMania main event. She defended the title in a triple threat match against Charlotte Flair and eventual winner Becky Lynch, who reversed Rousey's Piper's Pit finishing move into a pinning combination.
Henry wants to see Rousey return to WWE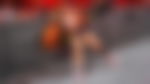 Henry was asked whether Ronda Rousey would make her return to the squared circle. He positively replied, "Hell yeah. I can't wait". "I pray in my prayers every night. I'm praying that Ronda Rousey comes back to wrestle, man. I hope she does. If anybody knows Ronda, please tell Ronda to come back to wrestling. That was the best part of watching last year's WrestleMania, was to see her development".
ADVERTISEMENT
Article continues below this ad
Henry compared Ronda Rousey's rookie year in WWE to Kurt Angle's rookie year. Kurt is said to have had the best rookie year of any wrestler to step foot in WWE.
Henry said, "Kurt had a year to wrestle, wrestle, wrestle before everybody saw who he was. Ronda? Her first match was a pay-per-view, just like mine was… But her first big deal was WrestleMania, in the main event!"
There have been rumours that Rousey might be making her return to the ring for WrestleMania 37. Becky Lynch has been penciled as her potential opponent; however, it is doubtful.
ADVERTISEMENT
Article continues below this ad
Lynch is due to deliver a baby in December and it would be difficult for her to make it to WrestleMania. Henry has already thought of Charlotte Flair as a replacement to take on Ronda Rousey at WrestleMania.