The Unbelievable Gesture from LeBron James for WWE Legend Stone Cold Steve Austin
Published 11/29/2021, 12:30 PM EST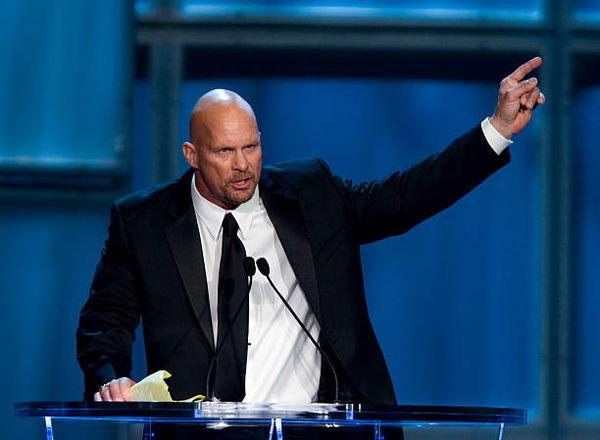 One of the greatest names in the wrestling industry is Stone Cold Steve Austin. That man has done more for the industry's growth than what can be expressed in words. Therefore, it's fitting that there's an unofficial holiday to celebrate him.
ADVERTISEMENT
Article continues below this ad
Unofficially, March 16th is considered to be Austin Day.
The reason why March 16th is Stone Cold Steve Austin day
ADVERTISEMENT
Article continues below this ad
Well, back in 1996, The Texas Rattlesnake defeated Jake 'The Snake' Roberts at King of the Ring. Prior to that, Jake Roberts cut a religious promo, and as a response to that, Austin came up with his catchphrase 'Austin 3:16'.
"You sit there and thump your bible and you say your prayers and it didn't get you anywhere. Talk about your psalms, talk about John 3:16, Austin 3:16 says I just whipped your a**!"
This promo marked the establishment of his character and the upward rise of his career. Therefore, the 3:16 became March 16th to celebrate Stone Cold Steve Austin.
Several athletes and fans from across the globe celebrate this day in their own way. One such was NBA Star LeBron James.
LeBron James celebrates 3:16 Day before game vs Timberwolves
Prior to the home game against Minnesota Timberwolves in March, 2021, King James wore a t-shirt paying homage to The Texas Rattlesnake.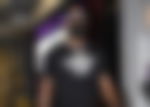 His t-shirt read LeBron 3:16, and nobody needed an explanation as to what it meant or who it was for.
Watch This Story: The Best Moments from The Rock vs Stone Cold Steve Austin Rivalry
Fans react to LeBron's gesture
Of course, when one star pays homage to another, the world reacts. However, in this case, the fans had two very different reactions.
There were some fans who thought King James was King Drip. In fact, they wanted to order the merch immediately.
Need this shirttttt need allll the Lebron merch

— Omær (@O_its_OH) March 16, 2021
On the other hand, some fans thought King James was constantly trying to be someone else. They didn't think it was a fitting tribute. As per this section of the fans, LeBron James isn't the star that Stone Cold Steve Austin was and continues to be so.
This is just getting out of hand @KingJames is the new copycat dude! Taking people's old flow and game and tryin to make it his own! He doesn't stop with this nonsense! He can't find his own flow cause he barely past high school and is still cheating off other people's papers!🤣

— JAWS (@JAWS_531) March 16, 2021
First he tries to be Jordan, now Stone Cold. Just be yourself.

— Evan Bigby (@CoachEBigby) March 16, 2021
Now, fans will always speak their mind. It would be unfair to compare two athletes from two different industries. Undoubtedly, LeBron James is doing whatever it takes to become the best in the game, but The Texas Rattlesnake is out of his game.
There's still time for James to catch up to Austin, but even then, who can say for sure which athlete is the greater one?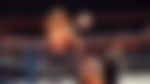 ADVERTISEMENT
Article continues below this ad
Stone Cold Steve Austin reacted to LeBron James' tribute
During a conversation with HollywoodLife, Austin revealed that it was rather flattering to have LeBron James celebrate 3:16.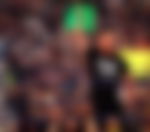 "The magnificent career he's had, that he would wear a 'LeBron 3:16' shirt is very flattering. It goes back, he watched my career and I've watched his entire career, so full circle on that."
ADVERTISEMENT
Article continues below this ad
This mutual respect will forever continue to exist between Stone Cold and King James. It's unknown if either of them will ever do a special podcast or appearance together, but if they, it'll be quite the special one!