Dwayne Johnson AKA The Rock's Doppelganger Attracts Female Fans on Brazilian Beach, Also Gets Bitten by One Overzealous Fan
Published 10/01/2022, 12:08 PM EDT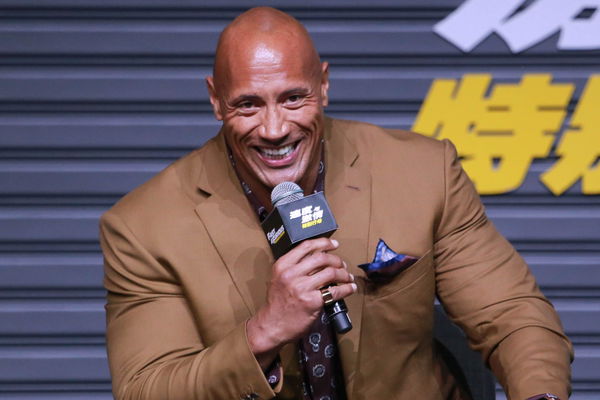 Internet is a crazy place, and something that reaches the internet stays there for a long time. People have often trended on the internet, for many wrong reasons, and sometimes maybe good. However, in the current era, people reach social media and the web and go viral as memes.
ADVERTISEMENT
Article continues below this ad
Recently, several people have become famous on the web for different weird gestures and acts, and have become memes. Instagram and Facebook are two main places, from where memes have taken birth. Several personalities who went viral on the internet and became memes are now living life as a celebrity. However, not everyone has that fate. And a similar thing happened with a woman, who mistook another man for Dwayne Johnson.
ADVERTISEMENT
Article continues below this ad
A video on Instagram went viral when a woman mistook a man looking starkly similar to Dwayne Johnson and bit his pec.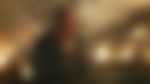 Memezar posted the video on Instagram and reported that a woman was found biting 'Dwayne Johnson's chest only to find out that it was his doppelgänger. The incident took place in Brazil. The video shows the man looking and smiling at the camera, while he is surrounded by various women. However, the video took a turn, when one woman started sucking on the man's chest.
 

View this post on Instagram

 
Dwayne Johnson is one of the highest-paid actors in the world. He started out as a WWE wrestler before pursuing a career as an actor, and now co-owns the XFL with his ex-wife, Dany Garcia.
Black Adam releases official poster for the movie
Black Adam is about to hit theaters on October 21st, 2022 and is one of the most hyped films of the year. The film has been all over the news, for its rumored cameos from Henry Cavill, Ben Affleck, Jason Momoa, and Margot Robbie. While the last two were shown in the latest promotional video of the film, Cavill and Affleck remain a mystery.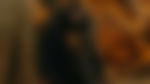 ADVERTISEMENT
Article continues below this ad
The official poster of the film was recently released. And it stated the phrase, "Power born from rage" while showing Dwayne Johnson's Black Adam standing between Pierce Brosnan and Quintessa Q Swindell. The poster also features Aldis Hodge as Hawkman.
ADVERTISEMENT
Article continues below this ad
The highly expected comic-book film is about to hit the theaters this month. And fans are looking forward to a wonderful experience. The film is also stated to change the power hierarchy of the DCEU, with future films based around Black Adam.
Watch this story: The Evolution of Dwayne Johnson