From Shawn Michaels To John Cena, 5 WWE Superstars With The Most WrestleMania Main Events
Published 03/29/2021, 10:30 AM EDT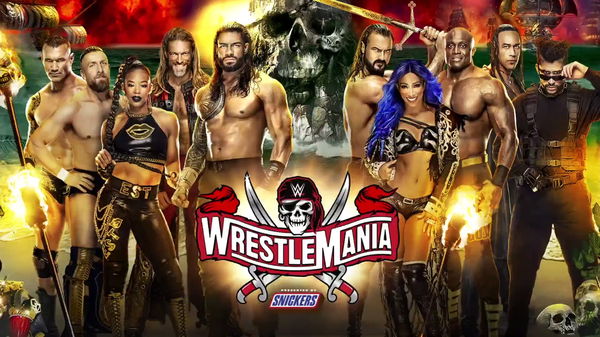 ---
---
When wrestlers say it's that time of the year, they don't mean Christmas; they mean the granddaddy of all wrestling events, WrestleMania. It's the dream of every wrestler that sets foot in the WWE to be a part of the event, but very few wrestlers get to actually main event this prestigious night. In fact, only a handful of wrestlers have had the opportunity to be in the main event more than once.
ADVERTISEMENT
Article continues below this ad
Do you know which Superstar in WWE has had the most main event matches? Today, we take a look at Five Superstars with the Most WrestleMania Main Events!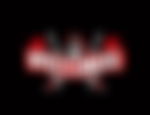 ADVERTISEMENT
Article continues below this ad
#5 "Heart Break Kid" Shawn Michaels
Who else could start the list other than 'Mr. WrestleMania' himself, the legendary Shawn Michaels? In his first WrestleMania main event, he  went head-to-head with Bret 'The Hitman' Hart in an Iron Man Match with spanned for over sixty minutes. Michaels ultimately won the fight, but the match was a close one.
HBK couldn't compete in the following year at WrestleMania 13 because of a knee injury. However, he feuded with 'Stone Cold' Steve Austin at WrestleMania 14, which resulted in a loss for HBK following a 'Stone Cold Stunner'. After the defeat, Michaels would briefly retire from in-ring action but would return to compete at WrestleMania 20.
Mr. WrestleMania always delivered the most spectacular matches, and his main event matches against 'John Cena' and 'The Phenom' at WrestleMania 23 and 26 respectively, were a true testament to his capabilities.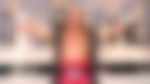 #4 John Cena's WWE WrestleMania Record
The world saw John Cena main event WrestleMania 22 in 2006. His first main event win was against 'The Game' Triple H, where he made The Game tap out to his STF submission maneuver. Cena proved why he was the champ when he defeated HBK the following year at WrestleMania 23 in Detroit.
Cena main evented three consecutive WrestleMania main events. WrestleMania 27's main event was between John Cena and The Miz with 'The Awesome One' pinning Cena at the end of the night.
WrestleMania 28 main event saw John Cena and The Rock locking horns, which ultimately resulted in a win for The Rock. Despite WWE's claim of it being a 'Once in a lifetime' event, the two superstars faced off against each other again at WrestleMania 29.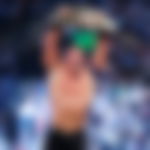 #3 WWE "People's Champion" The Rock
The most electrifying wrestler in sports-entertainment history main evented WrestleMania five times in his career. The Rock's main event bouts against 'Stone Cold' Steve Austin at WrestleManias 16 and 17 were some of the best matches of that era. What a time that must have been to be alive!
The Rock's feud against John Cena at WrestleMania 28 and 29 also captivated the hearts of the fans. Both men had excellent chemistry with each other, and the fans loved every second of their matches.
Rock's other main event match was against Triple H, The Big Show, and Mick Foley in a Fatal Four-way match for the WWF Championship at WrestleMania 16 where he lost to The Game.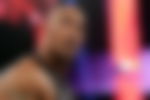 #2 'The Game' Triple H
Triple-H has a mixed bag of results when it comes to WrestleMania. The Game stood tall as he retained his WWE Championship at WrestleMania 16 which, believe-it-or-not, was his first main event at WrestleMania.
Triple then went on to win the WWF Undisputed Championship against Chris Jericho at WrestleMania 18. Subsequently, The Game lost three consecutive main events at WrestleManias 20, 21, and 22.
The King of Kings retained his WWE Championship against Randy Orton at WrestleMania 25 but lost his WWE World Heavyweight Championship to Roman Reigns at WrestleMania 32.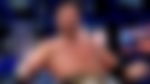 #1 "The Hulkster" Hulk Hogan
A list about WrestleMania can never be complete without The Legendary Hulk Hogan in it. As 'Hulkamania' was running wild in the first decade of WrestleMania, Hulk Hogan won SEVEN of his EIGHT main events which included tag team, steel cage, and championship matches. A truly astonishing feat fitting for a legend such as Hogan.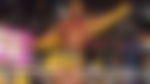 ADVERTISEMENT
Article continues below this ad
Did we miss any? What are your thoughts? Comment down below and let us know!
Also Read: Everything You Need to Know About Triple H's 23 WrestleMania Appearances
ADVERTISEMENT
Article continues below this ad