50 Billion! WWE Achieves A Huge Milestone Ahead of WrestleMania 37
Published 03/23/2021, 8:30 AM EDT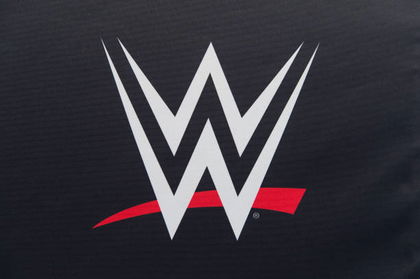 ---
---
WWE's YouTube channel provides an insane amount of content for fans to watch free of cost. Their YouTube channel is one of the most frequently visited components of WWE's online offerings, including the WWE Network and the official website. The YouTube channel has crossed 50 billion views, a huge milestone.
ADVERTISEMENT
Article continues below this ad
WWE YouTube channel crosses 50 billion views
ADVERTISEMENT
Article continues below this ad
WWE uploads a vast amount of content on their YouTube channel, making it the most active part of the company. From full-length matches to exclusive behind-the-scenes specials, every form of content has a place on the channel.
This channel has made history by crossing a whopping 50 billion views overall. This feat makes them the #1 overall, and the most viewed sports channel, beating the NBA, NHL, NASCAR, ESPN, MLB, and NFL.
On the channel, the following content is most frequently viewed. Randy Orton's despicable act in 2009 where he handcuffed Triple H to the turnbuckle and RKO'd his wife Stephanie McMahon. With Triple H helpless, he bent down and planted a kiss on Steph. This video has a whopping 262 million views on YouTube.
The next most viewed video (189 million) on the channel is the brawl between John Cena and Brock Lesnar. In 2012, Lesnar returned and wreaked havoc in the WWE, but John Cena tried to stop the Beast from changing the WWE landscape. After that, a top ten video featuring stunning in-ring proposals has 182 million views.
Five out of the top ten most viewed videos feature former WWE Champion, John Cena. This proves Cena is probably the most popular star in WWE history. Two of the top ten videos feature former World Heavyweight Champion, the Great Khali.
Eighteen videos have more than 100 million views
ADVERTISEMENT
Article continues below this ad
A whopping eighteen videos on the WWE YouTube channel has more than 100 million views. Gaining 100 million views on a video is an incredible feat and basically means more people watched a video than the population of the United Kingdom.
WWE's most viewed video, the altercation between Randy Orton, Stephanie McMahon, and Triple H received 262 million views, which is more than half the population of the United States.
Arm wrestling contests are a fan favorite, as John Cena vs Mark Henry and Braun Strowman vs Bobby Lashley's arm-wrestling contests also received more than 100 million views. The most recent video to receive over 100 million views is a playlist of every Goldberg match since he returned to WWE.
ADVERTISEMENT
Article continues below this ad