A Detailed Look at the Career Stats of WWE Legend The Undertaker: Total Number of Matches, Wins and Losses
Published 03/16/2021, 2:29 PM EDT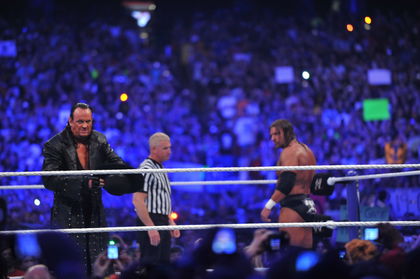 ---
---
In his thirty-year career, the Undertaker has achieved almost every accolade in WWE history. The Deadman has wrestled across three decades against opponents from different generations. How many matches has the Undertaker won in his incredible WWE career? How many have beaten the Deadman, and how many overall matches has he wrestled?
ADVERTISEMENT
Article continues below this ad
The Undertaker has wrestled almost 2400 matches in his career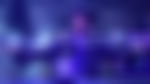 ADVERTISEMENT
Article continues below this ad
From his wrestling debut in 1987 to his retirement in 2020, Undertaker has wrestled 2391 matches. This in an incredible number even for a man who went undefeated for 21 WrestleMania's. Mark Calaway's first match came against another one of wrestling's immortal names, Bruiser Brody. Calaway wrestled this match under the name, Texas Red.
Before debuting at Survivor Series 1990, Undertaker already wrestled a handful of matches with the company. He was previously referred to 'Kane the Undertaker', before his name was shortened to just Undertaker.
In his wrestling career, 1781 matches, and has a win rate of 74.5%. This is a very high win rate for any wrestler, lesser only than Hulk Hogan and John Cena. Taker lost 515 matches, which seems like a lot for a man who isn't known for losing. 95 of Taker's matches ended in a draw.
From these legendary statistics, few of them stick out. From those 2391 matches, 25 of them came at WrestleMania and 102 came at PPVs. 349 wins came on Raw or SmackDown. The most iconic wins came at WrestleMania, against opponents like HBK, Triple H, Ric Flair and CM Punk. Taker's most infamous loss came at WrestleMania 30 against Brock Lesnar.
The Deadman's WWE accolades
It takes a great wrestler to pull off a hokey undead zombie wrestler. Fortunately, Mark Calaway played the character to perfection.
ADVERTISEMENT
Article continues below this ad
His popularity led him to the WWE Championship within a year of debuting. He beat Hulk Hogan for the title at Survivor Series 1991 and did not stop at that. Taker won the World Championship six more times and multiple reigns with the Tag Team Championship, Hardcore Championship and multiple Slammy Awards.
The Deadman won the 2007 Royal Rumble by entering at #30 and eliminating Shawn Michaels. His WrestleMania matches against HBK are often regarded as the best wrestling matches of all time. He's also a recipient of a five-star rating from Dave Meltzer for his Hell in a Cell classic against HBK in 1997.
Even outside the WWE, Taker won awards from Pro Wrestling Illustrated and the Wrestling Newsletter Observer.
ADVERTISEMENT
Article continues below this ad