A Popular Dwayne Johnson Action Film Caused Divided Opinions Between Terry Crews and His Beloved Wife
Published 09/26/2022, 9:29 AM EDT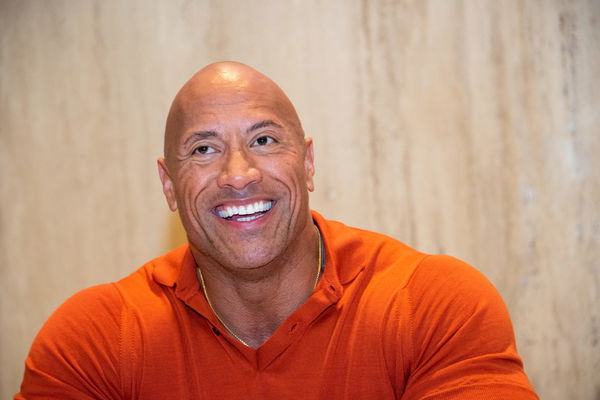 The 50-year-old Dwayne Johnson does not seem to age at all. Even at such an age, he has maintained his peak physique, looks, and fitness. Regarded as having one of the best physiques in the industry, Johnson works hard behind it. With a strict diet and training, he has achieved what many people desire to achieve.
ADVERTISEMENT
Article continues below this ad
His diet and training came under the limelight when training for his film, 'Hercules'. Johnson carved his body into one of the most good-looking physiques of all time in the industry. One of the most notable features of his physique is his 31-inch quads.
ADVERTISEMENT
Article continues below this ad
Another top star in Hollywood with such an impressive physique is Brooklyn 99 Star, Terry Crews. Crews is notable for having one of the most impressive bodies in the industry. He also maintains a strict diet and stays under a rigorous training schedule.
Dwayne Johnson was voted the 'Sexiest Man Alive' in 2016. However, Terry Crews was of another opinion about the former title. When the host asked Crews about who he would pick as that year's 'People's Sexiest Man Alive', Crews responded on a humorous note.
Read more: "Can't Believe You Would Submit to Snydercultists": Fan Outrage Forces Dwayne Johnson Make Changes to Black Adam in an Unexpected Way
He said, "Dwayne Johnson. Dwayne is the man. I would never put myself on that list. I'm too goofy." Crews then played with his pecs and again claimed, "This is not sexy. It's goofy and that's okay, you know what I mean. But Dwayne! I'm like 'man!' Dwayne has got all the things."
Crews continued, "Let me tell you something, my wife wants to see all Dwayne Johnson movies, and I'm sitting like, 'wait a minute! Walking tall. You really wanna see walking tall? And she's like it's interesting, it's amazing. Well, he holds the bad and I am like, no! no! You're not fooling anybody." 
ADVERTISEMENT
Article continues below this ad
Who has a better body between Terry Crews and Dwayne Johnson?
Both Dwayne Johnson and Terry Crews are known for having two of the most impressive physiques in the whole of Hollywood. Crews started starring in films with, The 6th Day with Arnold Schwarzenegger, while The Rock began his career with The Mummy Returns, as The Scorpion King.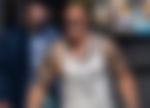 Crews has an impressive physique with a chest size of 50inches, a waist size of 36inches, and biceps of 17inches. While, Dwayne Johnson has a chest measuring 50inches, a waist of 35inches, and biceps of 19inches. So, in comparison, Johnson has a better physique than Terry Crews.
ADVERTISEMENT
Article continues below this ad
Watch this story: The Evolution of Dwayne Johnson