Adam Ray Becomes the First Actor to Portray Vince McMahon on Reel Life- First Look From Dwayne Johnson's Young Rock Revealed
Published 02/14/2021, 9:32 AM EST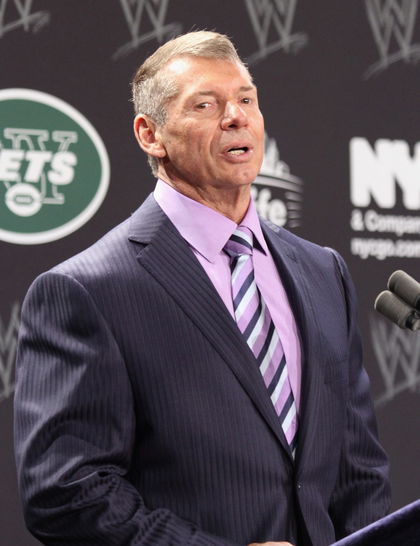 ---
---
The production of Dwayne Johnson's sitcom is underway, and we now know who plays his boss. Young Rock will feature moments from The Rock's childhood that few people know about. From The Rock's grandmother to Vince McMahon, the show features every character who affected his life during his childhood and adolescence.
ADVERTISEMENT
Article continues below this ad
Who plays Vince McMahon on Young Rock?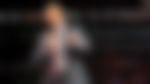 ADVERTISEMENT
Article continues below this ad
WWE CEO Vince McMahon has to have a part in this series. That's because McMahon has played a massive role in the life of The Rock, his father Rocky Johnson and the rest of his Samoan family.
Adam Ray will portray the CEO of WWE. Ray is an American actor and comedian and has featured in movies like Ghostbusters, Second Act and The Heat. He even starred in Dwayne Johnson's Ballers, Rick and Morty, 2 Broke Girls and Silicon Valley.
Ray doesn't exactly fit the description of a young Vince McMahon, and his acting is yet to be seen. However, the show's producers nailed the casting of Kevin Makely as Macho Man Randy Savage. Makely is an actor and producer, featuring in the Netflix special Badland.
Portraying characters as complex as Vince McMahon and Savage need a lot of focus and skill. Needless to say, Ray and Makely probably have to be as skilled as the people they portray to nail this role.
What can we expect from Young Rock?
The show will provide an insight into the life of a young Dwayne Johnson. Surrounded by larger-than-life characters and wrestlers with intense personalities, The Rock's childhood must've been quite a ride.
His relationship with his father, Rocky Johnson, is the core premise of the movie. Notably, 'Soulman' Rocky Johnson died on 15th January 2020.
ADVERTISEMENT
Article continues below this ad
Through his father, wrestlers surrounded Dwayne Johnson all his life. These wrestlers served as inspirations to the young People's Champion, none more so than his father.
His maternal lineage belongs to a long line of fighters, the Great Samoans. From the Wild Samoans, to Roman Reigns and Jey Uso, the Samoan lineage has churned out some of the best wrestlers in the world.
Apart from the joyous parts, the show also focuses on the negative and dark aspects of the Rock's life. From his days of depression, to his life as a kleptomaniac, the show will shine a light on all the obstacles that molded the Dwayne Johnson we know and love today.
ADVERTISEMENT
Article continues below this ad