CM Punk and Other AEW Superstars Name WWE Legends That Brought Them Into Pro Wrestling
Published 12/13/2021, 12:00 PM EST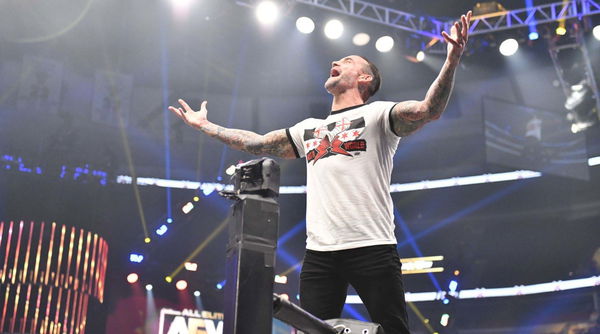 ---
---
Every sports person looks up to someone. They all have idols who have inspired them to progress in their respective fields. This is true even with professional wrestlers. Even the legends in the pro-wrestling industry had someone who inspired them to wrestle inside the squared circle. Recently, AEW superstars– CM Punk, Adam Cole and "Hangman" Adam Page talked about the WWE legends that brought them into pro wrestling.
ADVERTISEMENT
Article continues below this ad
In an interview, the AEW superstars were asked who got them into wrestling and who made them want to be a wrestler. In reply to this, Adam Cole mentioned Stone Cold Steve Austin, Shawn Michaels and CM Punk. He said, "Steve Austin is the guy who made me a fan. Two people who made me want to be a wrestler are Shawn Michaels, big inspiration, and secondly, is the guy sitting at the end of this panel, CM Punk."
ADVERTISEMENT
Article continues below this ad
Next, "Hangman" Adam Page shared his opinion. He admitted he loved the Hardy Boys when he was a kid. He said, "I think, for me, when I was a kid, I loved The Hardys." Later, we even heard from CM Punk. Punk said, "For me, it was Roddy Piper. I mean, I came up on Shawn Michaels-Bret Hart rivalry. So, I will probably credit both those guys."
CM Punk is currently involved in a heated rivalry with MJF
ADVERTISEMENT
Article continues below this ad
MJF is one of the rising stars in AEW. The AEW superstar considers himself as one of the four pillars in AEW. There are definitely big expectations from MJF. And the
AEW superstar
is certainly in the right path to stardom.
He is currently going toe-to-toe with CM Punk in a heated rivalry. We all know how good Punk is on the mic. He is second to none in talking on the mic. But
MJF
is certainly proving to be a competition for him. The two AEW superstars have fired shots after shots at each other recently. They even gave
reference
to some WWE superstars to take a dig at each other.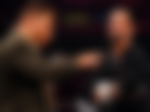 But following Punk's victory against Lee Moriarty earlier this month, MJF made it very personal by threatening to attack CM Punk's dog. Punk is very emotionally attached to his dog, Larry Talbot. He adopted Larry from a Chicago-based shelter.
ADVERTISEMENT
Article continues below this ad
On hearing this, the former WWE superstar could not control his rage and went after MJF. But MJF smartly had a backup as Wardlow. This rivalry is only getting started and we will see much more interesting segments over time in AEW.