Former WWE Superstar Gets into a Heated Argument With Fans
Published 07/04/2020, 2:22 AM EDT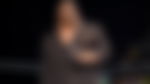 ---
---
Recently, ECW legend Tazz got into a scuffle with a fan on social media. The fan had said that Tazz should respect the WWE after the AEW superstar's comments earlier.
ADVERTISEMENT
Article continues below this ad
The human suplex machine was one of the greats of the land of extreme.
Tazz is an ECW triple crown champion and has won everything the company had to offer.
ADVERTISEMENT
Article continues below this ad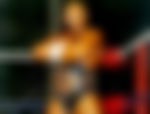 ECW was a fan favorite show due to its extreme and unpredictable wrestling.
With WWE and WCW stealing talents and Paul Heyman being short on finances, The Land of extreme would not run long.
Tazz joined WWE in 1999 and defeated Kurt Angle who was then on an undefeated run.
However, the suplex machine would fail to make an impact in the WWE.
He was a three-time hardcore champion and one time WWF tag team champion. Tazz was also the voice of The Alliance during the Invasion angle in the WWE.
Unfortunately, the former ECW champion had a huge injury list throughout his career and left wrestling for commentary.
He was on the commentary team of SmackDown from 2002-2009.
Tazz would eventually leave and go to TNA for half a dozen years.
He was seen again on WWE programming for an interview that was a part of a Documentary featuring ECW legends.
In 2019, he joined WWE's latest competitor in AEW. Tazz is currently a commentator and the loud-mouthed manager of the machine Brian Cage.
At AEW Fyter Fest, Tazz took a dig at the WWE. Have a look.
Taz takes a shot at #WWE's Covid-19 testing. ""We don't run a sloppy shop." pic.twitter.com/fL1yYdn2aR #AEW #AEWDynamite

— NoDQ.com: WWE Extreme Rules news #ExtremeRules (@nodqdotcom) July 2, 2020
https://platform.twitter.com/widgets.js
Tazz gets into a disagreement with a WWE fan on Twitter
Recently, a WWE loyal tweeted, asking Tazz to respect the company for allowing him to transition into the role of a commentator.
Here is what Tazz replied on his Twitter.
Saved my career??? Lmao, NO! They gave me opportunity (which I appreciated & accepted) but you NEED to understand…that's a 2 way street. I was supplying them with a need & providing my services. They did that to capiltize on $ invest in me & they NEEDED a new fresh voice. https://t.co/7lOgieGume

— TAZ (@OfficialTAZ) July 3, 2020
https://platform.twitter.com/widgets.js
The point the fan puts across may be correct.
There are many wrestlers whose careers got shortened because of injury and the company doesn't give them all a second opportunity.
Talking about the string of digs that Taz has taken on the WWE, this seems to be a common trend currently.
Many superstars chastise their previous employer on various shows, podcasts, and interviews.
ADVERTISEMENT
Article continues below this ad
Is it a justified reaction or just lack of respect for their previous workplace? That's for the fans to decide.
WWE has been at the top of the wrestling pyramid for almost four decades.
Many promotions have come and many have gone but Vince McMahon is still the undisputed king. Will AEW suffer the same fate? Let us know in the comments section below.
ADVERTISEMENT
Article continues below this ad