AEW Manager Arn Anderson Reveals He Was Concerned for Cody Rhodes during a Match in WWE
Published 02/25/2021, 8:44 AM EST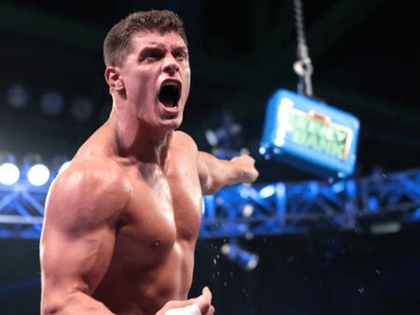 ---
---
Arn Anderson recently spoke about the match between Cody Rhodes and the original Sin Cara on an episode of ARN on AdFreeShows.
ADVERTISEMENT
Article continues below this ad
To begin with, Anderson had nothing good to say about Sin Cara. He believes that Sin Cara would go out of his way to make things difficult for his opponents during matches.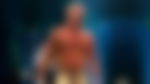 ADVERTISEMENT
Article continues below this ad
"Cody was one of the young guys that was trying to make his way into the business, and this d*****t made it difficult, and this is in previous matches, every way he possibly could.
"Cody wasn't very advanced enough, I thought, to be able to deal with this guy who is not selling his stuff. Just wanted to pop up and run high spots and all the bu******."
The outcome of the match delighted Anderson
Arn Anderson wanted Rhodes to emerge victoriously. However, since Anderson couldn't watch the match, he relied on the reports. What he received delighted him thoroughly!
"I'm getting reports from the extra referee, and he went; I told Cody, I said, 'Go kid, it's the last day of the tour. Go out there and show him what we do.' And I'm getting reports, and Cody beat the pi** out of this guy and made him fight him. And all the hot spots went away, and it turned into a real good scuffle."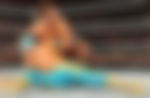 In fact, Anderson believes that the original Sin Cara had the best match against Rhodes before he retired in 2014.
"I guess it was the best match that guy had to that point and one of the best matches Cody had, but it was about a half-a*** shoot."
Arn Anderson missed the Cody Rhodes vs. the original Sin Cara match
Arn Anderson couldn't make it to the match because of eating ostrich meat. He revealed he mistook it for beef and ended up with a sick stomach.
ADVERTISEMENT
Article continues below this ad
The last day of the tour. I think we were in Cape Town, and for lunch that day, catering, before we left to come to the building, I saw some beef in a bowl and scooped it up. Had a pretty good portion.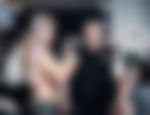 "I was hungry, so I was eating fast and all of a sudden I went, 'This got a wang to it.' I called the guy over, and I go, 'Sir, is this beef cooked all the way?' He said, 'That's not beef; that's Ostrich.'" H/t Sportkeeda
ADVERTISEMENT
Article continues below this ad
He remained unwell while returning from the tour.