Paul Wight Opens up on WWE Refusing to Sell His Merchandise
Published 03/18/2021, 2:22 PM EDT
---
---
Paul Wight [Big Show] spoke to Chris Jericho about the status of his merchandise in the WWE store.
ADVERTISEMENT
Article continues below this ad
Wight revealed that the company refused to let him have his own merchandise in their online store, while he was making other Superstars look good.
"It seemed apropos [the 'No more BS' shirt] because you're trying to think… I never got merch [in WWE]. I got paid to sell tickets, not sell merch. 'You're not a merchandise guy.' What does that mean? I'm the one that's making John Cena look good… can I have a shirt too? But that's the kind of thing, you know, you take those lumps and you [say] okay and move on. You accept it because it's written on the wall, it's written in stone, that's the way it is." 
ADVERTISEMENT
Article continues below this ad
However, Paul Wight didn't take a shot at John Cena but at the company.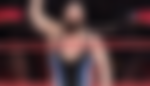 Paul Wight faced other issues in WWE
Paul Wight revealed the reality behind why Triple H and he didn't fight a singles match during his time at WWE.
This rivalry was one of the better ones in Wight's career, as he was genuinely booked like an underdog hero pushing back against a treacherous authority. Everyone expected them to have a match, but Wight revealed that Triple H didn't want to fight him.
HHH just wanted to have Big Show knock him out and end the feud right there. The segment that followed was Triple H banning Big Show from WWE.
Apart from that, he revealed that he left WWE because the company failed tpo book him creatively and only used him to put over younger stars.
ADVERTISEMENT
Article continues below this ad
Furthermore, Paul Wight revealed that certain higher officials of WWE informed him that he wouldn't be headlining any WrestleMania or any PPV. However, he tried for years to come out of that position and worked hard, but nothing changed WWE's mind. Hence, he left WWE and joined AEW.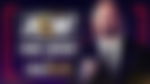 Wight debuted in AEW as a pro wrestler and as a commentator for AEW Evolution. Needless to say, this is a great opportunity for him to progress in his in-ring career and contribute to the wrestling industry like he wants to.
ADVERTISEMENT
Article continues below this ad
While his exit from WWE was a shock for the WWE Universe, he revealed that Vince McMahon called him after he signed the AEW contract to congratulate him.