Chris Jericho Shares Heartwarming Story about Brodie Lee
Published 12/27/2020, 12:58 AM EST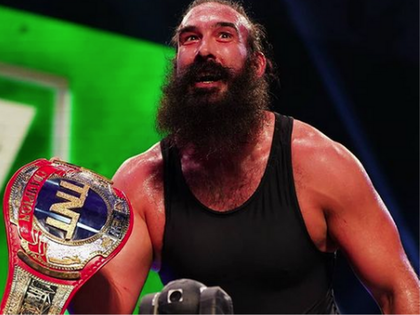 ---
---
Pro-wrestler Brodie Lee tragically passed away at the age of 41. This is a sad day for the wrestling industry. Several pro-wrestlers have come out with stories about him that put a smile on the face and an ache in the heart.
ADVERTISEMENT
Article continues below this ad
Chris Jericho is one of the wrestlers who revealed a heartwarming story about Lee from back in 2015. According to him, the child in Lee came alive when he realized there was no merchandise in his name.
They promptly resolved it when someone created one in his honour, and everyone wore it.
ADVERTISEMENT
Article continues below this ad
Chris Jericho and Brodie Lee were fond of each other
Brodie Lee had recently joined AEW, and according to Jericho, he had a promising career in the company. Even though Lee never had the chance to perform in front of a large crowd, he still secured the TNT Championship once when he defeated Cody Rhodes.
Chris Jericho was one of the AEW stars who were extremely happy with Lee's progress in the company. When Lee defeated Rhodes, Jericho said wonderful things about the former on his Live Show.
"Cody Rhodes losing to Brodie Lee, which is a huge win for Brodie. I was a big fan of his from the start and the moment he asked for his release from the WWE, about a year and a half ago, I contacted him and of course, they never gave him the release so he went on his merry way and when he did get his release, we made sure he came to work for us. There's a lot of pluses for him, we love him, he's great."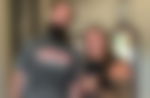 ADVERTISEMENT
Article continues below this ad
On the other hand, Brodie Lee had once revealed that Jericho did not need to convince him to join AEW.
"No, not convincing. It was more just my situation and where we stood at the time that I couldn't make any moves. But knowing that a legend like Chris Jericho respects me to that level, to want to bring me to a new promotion to make a difference, to make history in professional wrestling, that's a very special, very cool thing. I've checked in a lot with him throughout the time, throughout my career. And especially now in AEW a lot of the stuff we're doing now I check in with him."
It's clear that Chris Jericho had cosmic plans for Brodie Lee at AEW. Considering both of them came to AEW after quitting WWE, Jericho wanted Lee to thrive in the company.
ADVERTISEMENT
Article continues below this ad