"There Was Nothing I Could Do"- Paul Wight Reveals Why He Wasn't Happy in WWE
Published 03/17/2021, 9:38 AM EDT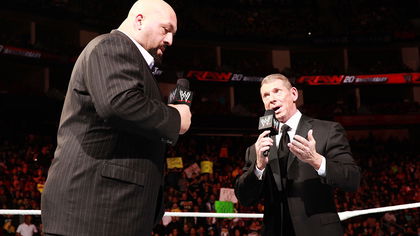 ---
---
Chris Jericho and Paul Wight [Big Show] spoke about The Giant's transition to AEW from WWE.
ADVERTISEMENT
Article continues below this ad
Jericho wanted to know when Wight realized it was time to move to another company. Big Show revealed that he knew years ago that it was time to move but tried to challenge the methods of WWE to try to come out on top again.
"I figured I couldn't change anything in WWE was about 5 years ago… I was told I would never main event in WrestleMania again, I would never main event a pay-per-view again, and I would only be used to get over NXT talent because you know, they got to think about the future of the business."
ADVERTISEMENT
Article continues below this ad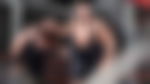 WWE did not appreciate his efforts the way he expected. "I was still so company protected and company driven that I thought you know what? I'll take this challenge and I'll work my way out of it. You know, cream always rises to the top kind of thing.
"Then, foolish me, you know, the harder I worked, it didn't matter. They thanked me for the hard work, they paid me, but there was nothing I could do that would change their minds at that point."
Furthermore, he revealed that his size started becoming an obstacle for higher-level officials at WWE. This contributed as a factor for the team to bench Big Show frequently.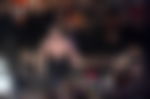 "You're a number. You're an algorithm. They're going to see what makes everything else the most money possible. I mean, it's not necessarily for career benefit.
"It's who they think should be somewhere, who they want to push, who they want to see the future as." He used Kane as an example, where WWE had taken Kane for granted and used him to get another talent over.
Paul Wight revealed his problems with WWE
Big Show and Chris Jericho spoke about the way WWE functions. Since both of them worked with WWE before and as a tag team as well, Jericho knew the issues Paul Wight had faced.
"WWE is, it's an incredible organization, it's a well-run machine, but it's also a shark tank. You know what I mean? That was one of the things I had trouble adjusting.
ADVERTISEMENT
Article continues below this ad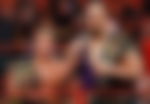 "I've said that on other interviews before, I had trouble adjusting to that when I first got there. You know? I wasn't prepared for that constant turmoil that goes on there. Political machinations on so many levels."
Regardless of what happened, Big Show revealed he left the company with no hard feelings. In fact, Vince McMahon called him right after he signed the AEW contract to congratulate him.
ADVERTISEMENT
Article continues below this ad