Gangrel Reveals Edge Doing the Brood Entrance Ruined His AEW Dynamite Debut
Published 08/26/2021, 12:12 PM EDT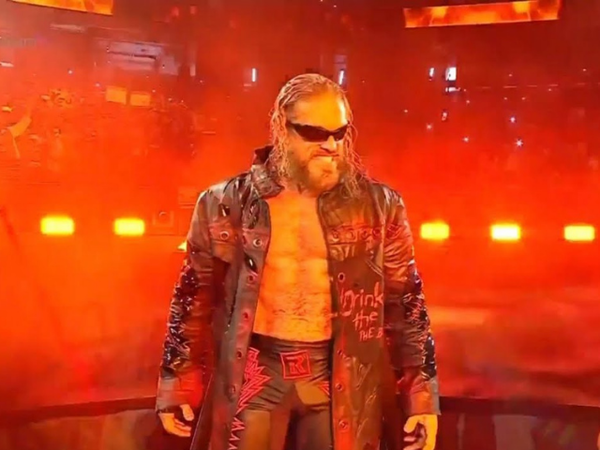 ---
---
Edge brought The Brood theme back to WWE on SmackDown prior to SummerSlam 2021. He interrupted Seth Rollins' segment where he poured black blood all over Rollins. The WWE Universe was ecstatic with The Rated-R Superstar bringing back The Brood theme.
ADVERTISEMENT
Article continues below this ad
The Brood was a stable consisting of Edge, Gangrel, and Christian. They portrayed a clan of vampires, but were known to living a gothic lifestyle. So, during a recent conversation, Gangrel revealed how he felt when he saw the brood themed entrance on SmackDown.
ADVERTISEMENT
Article continues below this ad
"My week was gonna be tied up. So, I get on a plane on Friday, flying to Philadelphia, got three hour drive to Scraton. I'm in the car, I hear like boop boop.. I started looking at them and I see the whole Edge on SmackDown with the blood bath thing, black blood, PG blood."
"Saturday comes along, SummerSlam. And then Edge comes with a bada** brood jacket, drink from the cup, the brood cross in the back, the fire, the flame, and everyone is going like 'oh that's so awesome, wish you were there'. And I mean, I was trending from Friday Night, from SmackDown."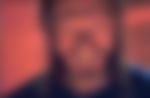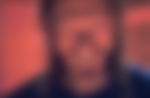 However, The Rated-R Superstar using the brood theme for an entrance dod not completely thrill Gangrel. It cost him an opportunity with AEW.
Watch This Story: Brock Lesnar, Becky Lynch Return, And More Grand Moments From SummerSlam 2021
"Everything Edge did was f*cking awesome. It was great. The reason I wasn't so excited about it cause I knew, I was offered another great opportunity and the timing just s*cked. AEW contacted me and they wanted me to come in and do Dynamite. They were putting the entrance together, the fire, they were putting the music together. I was happy for Edge but I was super worried going 'oh no, please don't let this ruin things'. When SummerSlam hit, I knew it was the final nail in the coffin."
Edge apologized to Gangrel following SummerSlam 2021
ADVERTISEMENT
Article continues below this ad
After the event was over, Edge and Gangrel had a conversation. During that conversation, The Rated-R Superstar was extremely excited about paying tribute to The Brood. He revealed that he was hoping this would help Gangrel with more bookings.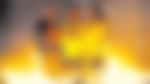 Unfortunately, Gangrel had to reveal that it actually cost him an opportunity with AEW. After a while of silence, Edge apologized to Gangrel and not knowing that this could have a negative result for Gangrel.
ADVERTISEMENT
Article continues below this ad
Nevertheless, Gangrel told him that what he did was excellent, and he loved it!
Well, so did the WWE Universe!