"He Didn't Find It Funny" – Chris Jericho Recalls When Vince McMahon Got Furious with Him
Published 03/19/2021, 12:19 PM EDT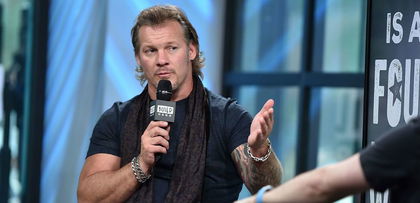 ---
---
Chris Jericho recently spoke with Paul Wight on his podcast, Talk is Jericho. During this conversation, Jericho revealed an incident that angered Vince McMahon.
ADVERTISEMENT
Article continues below this ad
Jericho revealed that McMahon didn't like his habit of taking photographs while the boss slept. During a trip, Jericho clicked a picture of Vince McMahon sleeping and showed it to him later. McMahon didn't find the situation funny and asked Jericho to delete the picture immediately.
"He hates it when people see him sleeping. I took a picture of him sleeping on one of those trips and I showed him, and I said, 'You actually do sleep.' He didn't laugh, he didn't smile. He said, 'Delete that now.' I was like, 'Okay, crazy man.' He didn't find it funny." H/t SKWrestling
ADVERTISEMENT
Article continues below this ad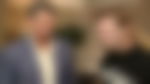 In fact, Paul Wight revealed that while he remembers this incident, it was McMahon's passion and insanity which helped him become massively successful.
Chris Jericho and Big Show were tag team partners
Chris Jericho and Big Show used to be tag team partners when the duo was working with WWE. Jericho and Big Show were partners between 2009 and 2010 and secured the WWE Tag Team titles. In fact, Jericho revealed that Big Show was his favorite tag team partner in WWE.
They initially formed the tag team to face DX, but they later decided to make their partnership permanent. Originally, Chris Jericho suggested Kane, but Vince McMahon believed Jericho and Big Show would be better partners.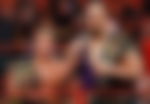 During his conversation with Paul Wight, Jericho asked Big Show about the favourite moment during their time as a tag team.
He revealed that while there were several moments from their time together as a tag team which are special for him, it was the bickering that took up a special place in his heart.
"We've had so many but the one that always makes me laugh is the bickering that you and I would do where we are such a close tag team that other guys would think we are hot, but we were just bickering like an old married couple."
ADVERTISEMENT
Article continues below this ad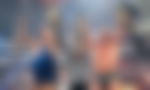 Paul Wight revealed a hilarious incident from their run together as a tag team
"I remember we're in Europe and I was dressing right next to the card but I was asking you when we were on the card and you didn't want to get up across the room cause the card was right next to me. You were like 'it's right there, read the card'. I said 'I left my glasses', I said 'I don't have my glasses'. Well, then, put your f*cking glasses on."
ADVERTISEMENT
Article continues below this ad
While everyone believed they would start fighting, it was just another one of the bickering incidents that Paul Wight cherishes.