"He Is a Lot Like Me" – WWE Veteran Jeff Hardy Gives Honest Thoughts About AEW Superstar Darby Allin
Published 03/14/2021, 11:36 AM EDT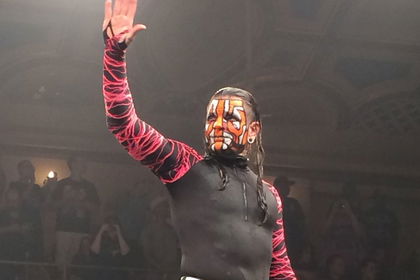 ---
---
Jeff Hardy recently spoke to ESPN, and during the conversation, he spoke about AEW's young sensation, Darby Allin.
ADVERTISEMENT
Article continues below this ad
Darby Allin had acknowledged Jeff Hardy as somebody who influenced him. Responding to that, Hardy acknowledged that he did find similarities between them.
"I'm so honored for people to say that, especially a guy like Darby Allin. I've never met him but when I watch him on AEW I'm going, 'wow, he is a lot like me.' He's actually like a real-life stunt man and I've always kinda said jokingly I don't think I even know how to wrestle.
ADVERTISEMENT
Article continues below this ad
"I think I'm just a stunt man when it comes to this stuff because I'm more about the moments and the highlights instead of the storytelling. Just those big extreme moments. My career has been based around that."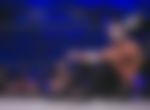 Jeff Hardy has given the WWE Universe several noteworthy moments. Whether it's his jump on Elias or getting handcuffed to the ladder by Sami Zayn, each of them were nail-biting moments for the audience.
Jeff Hardy wants to hold a world title
The last time Jeff Hardy wrestled was against Sheamus on Monday Night Raw.
Considering it's been a while since he's come to the ring, he gave an update about his future plans. The Superstar plans to continue moving his career forward and aspires to hold a world title in the future.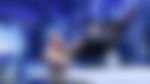 "I said I'd like to win the Royal Rumble but most likely that's never gonna happen, I think the one thing more than anything I would like to be the World Champion again or the Universal Champion again. Just for a little bit.
"Even if its for – flashback to CM Punk [cashed in], I was like champion for I don't know, maybe a minute and then he cashed in his money in the bank so just one more time I would like to do that and it will make it all worthwhile."
ADVERTISEMENT
Article continues below this ad
Previously, 'The Charismatic Enigma' had secured the WWE Championship once and secured the World Heavyweight Championship twice.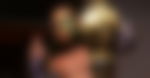 Apart from these, he was the world champion in TNA thrice.
ADVERTISEMENT
Article continues below this ad
Considering Hardy's capabilities, he can definitely hold a world title for a while in the future. However, he will need to wait for quite some time now, at least until WrestleMania is over.