"Holy S**t" – WWE Legend Lita Looks Back at the Insane Match between AEW Superstars Britt Baker and Thunder Rosa
Published 06/23/2021, 9:00 AM EDT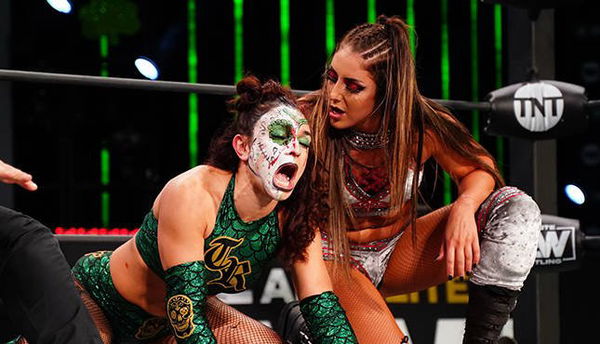 ---
---
Renee Paquette and Lita, two women who are significant individuals in the wrestling industry, discussed two female pro-wrestlers who could become the future of the industry. During a conversation on Oral Sessions, Paquette and Lita discussed the match between Britt Baker D.M.D. and Thunder Rosa.
ADVERTISEMENT
Article continues below this ad
Both of them expressed how phenomenal the match was, especially Lita.
"I think Thunder Rosa won the match but it was one of those that's like, it doesn't matter. Then I was thinking about that, remembering Sasha and Bayley, the Ironman match they had at TakeOver. And I'm like 'People still go back to that match'. I don't remember who won that match because it didn't matter. They just tore the house down. The crazy stuff they [Baker & Rosa], I mean I saw the bag come out, and I was like 'man, I'm sure there's thumbtacks in there'. They fully went for it. Not for a gender or for a amount of time in the business, they went for it."
ADVERTISEMENT
Article continues below this ad
Not only do Renee Paquette and Lita agree upon how insane the match was, others in the industry, especially the fans, have similar opinions about the match the pro-wrestlers delivered.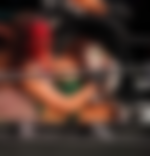 Are Thunder Rosa and Britt Baker M.D.M. the future of AEW?
Currently, the AEW women's division isn't as widespread as the men's division. While the company is young, the men's division has grown at an accelerated rate than the women's division.
The company has expressed it wants to grow the women's division significantly, and have began working towards it. In fact, Rosa and Baker delivering the insane match is a step towards the same direction.
As of now, Rosa and Baker can be considered to be the future of AEW Women's Division, and also the pro-wrestlers who are paving the path for women in the new company.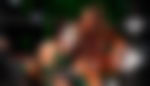 ADVERTISEMENT
Article continues below this ad
It's possible AEW will soon approach others in the industry to come onboard and help grow the women's division.
In fact, recently released WWE Superstars and former tag team partners, Peyton Royce and Billie Kay, could potentially join AEW. Undoubtedly, with the experience they have, they would significantly contribute to growing the division. Another released Superstar the company could approach is Lana.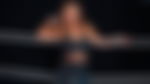 ADVERTISEMENT
Article continues below this ad
Lana's husband Miro is already working with AEW, and the company could bring her onboard after she's done serving her non-compete clause.