The Real Reason Why Kenta Failed in WWE, His Potential Future With AEW and NJPW
Published 02/11/2021, 6:53 AM EST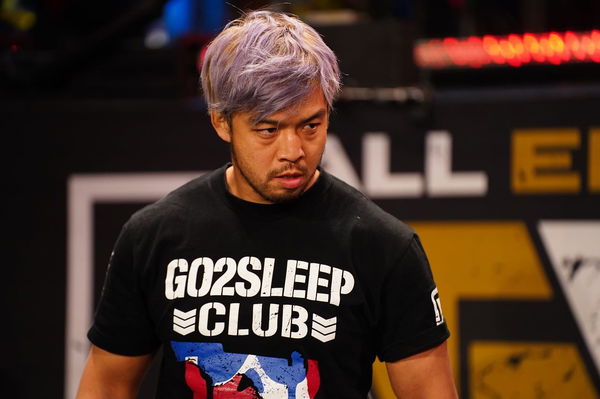 ---
---
Kenta kicked the 'Forbidden Door' wide open by ambushing Jon Moxley on AEW Dynamite last week. In one of the most shocking moments in recent pro wrestling history, an NJPW Superstar stepped foot in the AEW ring.
ADVERTISEMENT
Article continues below this ad
The biggest talking point from the entire scenario was the possibility of a working relationship between NJPW and AEW, something that will be a cause of concern for WWE.
It also dramatically changed the possibilities of the wrestling landscape. 
ADVERTISEMENT
Article continues below this ad
Kenta will challenge for Jon Moxley's IWGP United States Championship, and he made those intentions clear. However, many may not know that Kenta was in the American Wrestling scene before in WWE NXT! 
The now-famous NJPW Superstar once tried to make things work in WWE's developmental territory, but like many before him, he couldn't make it work.
In an interview with Sports Illustrated, Kenta explained how he did not gel with NXT at all and had nothing good to say about his time there. 
"I've felt in my heart that the five years I spent in WWE were the most frustrating days of my life. I've talked about this, but I'll always remember the humiliation in America," Kenta admitted. "Being here reminds me of that regret. And when you're not good, you tell yourself that. That is what inspires me."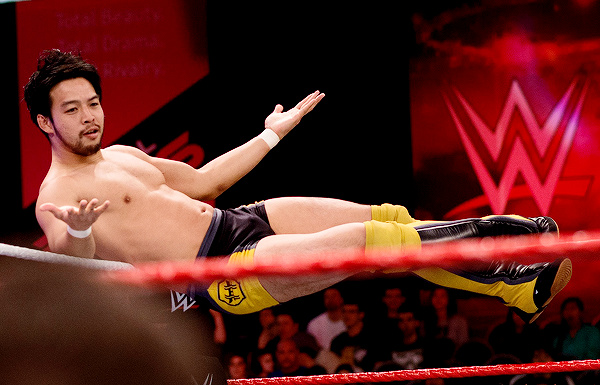 Kenta is now the face of a huge event in pro wrestling history
At the time, Kenta was optimistic about his future in professional wrestling and prophesied his success in the industry.
"It may have been possible [in WWE] to satisfy myself as I was in the "world's largest organization". But as a wrestler, I now prioritize what I want to do," explained the Superstar. "I can do what I want and where I want to now."
Just one year later, Kenta has made history by being the first in what looks like a long and powerful relationship between NJPW and AEW. 
ADVERTISEMENT
Article continues below this ad
The Japanese wrestling stronghold, known for its extremely strict stance on alliances with other promotions like WWE has probably decided that a partnership with AEW opens the American market to product expansion. 
Kenta did not succeed in WWE like Shinsuke Nakamura or Asuka, but he has already made a huge name in AEW and definitely seeks to make his mark there like never before. 
ADVERTISEMENT
Article continues below this ad