"GOAT Meets GOAT"- Chris Jericho Shares a Moment with NFL Legend Tom Brady
Published 07/01/2021, 9:15 PM EDT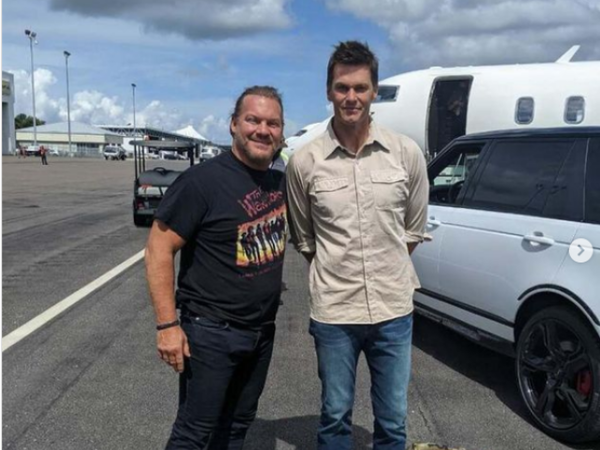 ---
---
What's a situation that best describes GOAT meets GOAT? Even if nobody else has the answer, AEW superstar Chris Jericho has it.
ADVERTISEMENT
Article continues below this ad
Recently, Jericho met American Football Champion Tom Brady and got a snap of the moment. He uploaded the photo on his social media with the caption "GOAT meets GOAT….".
Considering the two people in it, it's an appropriate caption. They're both accomplished athletes in their fields and have successfully led themselves to the top of their sport.
ADVERTISEMENT
Article continues below this ad
Chris Jericho had addressed Tom Brady in a segment
During his time in WWE, Jericho started referring to himself as the G.O.A.T. This is an acronym for Greatest Of All Time.
Now, when the Patriots defeated the Falcons, Brady's fans started referring to him as the G.O.A.T. So, Jericho addressed this situation on a Monday Night Raw segment.
"I've got a bone to pick with somebody else who everybody is calling the greatest of all time. Somebody who won a little game…by the hair of his chinny chin chin." (Dark!) "Do you know what happens when you steal Chris Jericho's nickname? Do you know what happens when you call yourself the greatest of all time and you're not me?

"Tom Brady, you just made the list!"
This list that Jericho referred to is the one he kept with the names of all individuals he had an issue with, along with what the issue was.
Of course, this was a scripted segment, and Brady and Jericho seem to be on excellent terms considering they took a moment to capture their meet.
What is the AEW Star currently doing?
Currently, Jericho and his faction, The Inner Circle, are feuding with The Pinnacle.
It started when MJF left The Inner Circle and formed his own faction. Following that, he took over Inner Circle's locker room. However, Inner Circle thrashed the entire faction and left MJF outside the room after dunking his head in the toilet.
The Pinnacle and The Inner Circle battled at Blood & Guts where the members of Jericho's faction surrendered to MJF with the hopes that he wouldn't drop Jericho from the roof of the steel cage. Unfortunately, even after getting his victory, MJF dropped Jericho.
ADVERTISEMENT
Article continues below this ad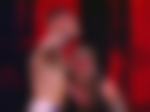 The factions had a rematch at AEW Stadium Stampede where The Inner Circle demolished The Pinnacle.
As of now, the feud is still on. It's possible AEW will end this feud with the faction getting dismantled.
ADVERTISEMENT
Article continues below this ad