"It Was Cheap, It Was Disrespectful"- WWE Legend Jake "The Snake" Roberts Blasts Vince McMahon
Published 02/28/2021, 7:19 AM EST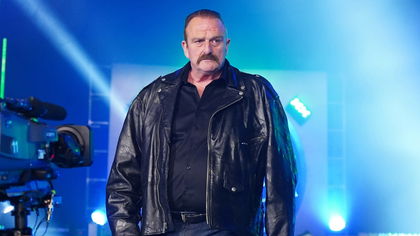 ---
---
Jake "The Snake" Roberts seems to be enjoying his time in AEW as a manager and still manages to fit into the pro wrestling scene. His name carries a lot of weight in the industry as he was an important character in the early 90s, known for his infamous snake that he often brought to the ring.
ADVERTISEMENT
Article continues below this ad
Although he can be considered a WWE legend, Roberts has some bad blood with Chairman and CEO Vince McMahon, who he feels did not act professionally when it came to a sensitive aspect of his life. 
ADVERTISEMENT
Article continues below this ad
Dealing with heavy addiction issues, Roberts was on the road to recovery and was in a hard stage of his career. However, disregarding the ethical issues involved in the entire issue, McMahon made him get involved in an angle where Jerry Lawler nearly poured a bottle of Bourbon into his mouth.
"Well, I thought it was a horrible thing for McMahon to ask me to do," said Roberts, speaking to Inside The Ropes. "It was cheap, it was disrespectful, it didn't prove a damn thing other than the fact that Vince McMahon's an a**hole, so there you go. Lawler, he's in the same boat. Both a**holes."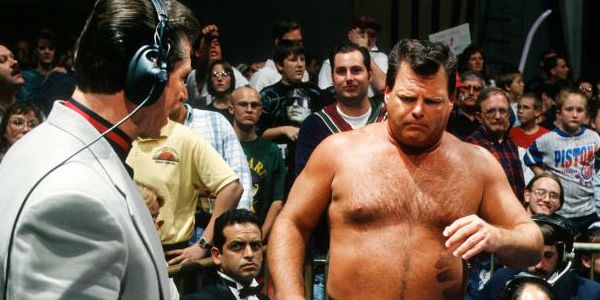 The angle actually involved a bottle of Bourbon, and undoubtedly, this was an ethical problem that Vince McMahon probably didn't consider before going ahead with it. 
Jake Roberts allowed the angle to go through, according to Jerry Lawler
However, Jerry Lawler himself confessed on the Dinner with The King Podcast that Roberts allowed them to go ahead with the angle and move into his personal life.
Furthermore, the bottle did not actually contain bourbon, since McMahon and Lawler did know about his problems with addiction. You can hear his entire side of the story below.
ADVERTISEMENT
Article continues below this ad
Over the years, there have been such segments, in which real-life addiction problems have been brought in as part of storylines. During his feud with CM Punk, Chris Jericho actually emptied a bottle of liquor on the former WWE Champion. 
Furthermore, during his feud against Jeff Hardy in 2020, Sheamus actually called out the addiction issues Hardy was having in his career, and even though he had put those days behind him, Sheamus explicitly brought them back up. 
ADVERTISEMENT
Article continues below this ad
'The Celtic Warrior' even made him take a test to prove he was clean, and even though it turned against him, one cannot omit the issue that real-life problems often derail talents' careers.