The in-Ring and Backstage Brawl Between Chris Jericho and Brock Lesnar
Published 01/15/2021, 8:32 AM EST
---
---
Chris Jericho started a backstage brawl with Brock Lesnar after the latter destroyed Randy Orton at SummerSlam 2016.
ADVERTISEMENT
Article continues below this ad
'The Viper' and 'The Beast' fought in a bloodbath at the biggest party of the summer. However, the finish was executed brutally when Lesnar left Orton lying in a pool of his own blood. This enraged and confused Chris Jericho at the same time.
ADVERTISEMENT
Article continues below this ad
Back in the Gorilla, he was trying to understand if what happened was supposed to happen, and nobody was giving him any answers. He wanted to ensure Orton was alright. During this time, when he was in a state of utter rage, Lesnar shoved him, causing additional fire.
Chris Jericho is not one to back down from any fight. Therefore, when 'The Beast' pushed him, Jericho was ready to fight him then and there. He explained how he felt during a podcast.
"Listen, let's make no bones about this, Brock is a trained fighter, and he's a beast. I'm not the type of person to back down from anybody — to my detriment. Hothead fire off and we were in each other's face and that happens sometimes. I guess I kind of have a reputation for it too, I never back down. In the case of guys his size, they think people are just going to wilt, and most people do … I'm glad he didn't eat me. Basically, there was a face-to-face confrontation and I'll leave the rest between the two of us."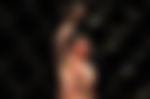 Chris Jericho explains why he reacted to the finish
The situation was diffused fairly quickly when Vince McMahon and Triple H got involved; nevertheless, Jericho stood by his actions. He clarified that his reaction stemmed from concern for Randy Orton, and he understood the sequence when it was later explained to him that it was planned.
"Listen, whatever the finish is none of my business. Whatever they're doing or whatever happens, listen man, that's the way it is. It's not my business, it's not my responsibility or my call — but, when I see a friend of mine lying in a pool of his own blood, whether it's a work or not, that's real blood. That's a real concussion that he suffered."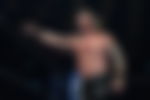 While this situation did not escalate to a dangerous level, it created a real-life mutual dislike between the two pro-wrestlers.
While SummerSlam 2016 would have been the first real fight between Chris Jericho and Brock Lesnar, they have had a couple of confrontations inside the ring.
ADVERTISEMENT
Article continues below this ad
Chris Jericho and Brock Lesnar in-ring fight
On an episode of Monday Night Raw in 2014, Paul Heyman and Chris Jericho verbally faced off in the ring over a matter of $200. Y2J wanted to settle the matter using a fight, and Heyman didn't.
It so happened that Jericho should have accepted the deal. Ultimately, it wasn't Heyman who fought Jericho, but Brock Lesnar.
ADVERTISEMENT
Article continues below this ad