"They're More Open Minded" – Jeff Hardy Differentiates between AEW and WWE
Published 03/14/2021, 10:13 AM EDT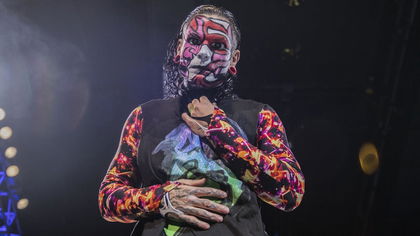 ---
---
Jeff Hardy recently compared WWE and AEW during an interview with ESPN.
ADVERTISEMENT
Article continues below this ad
'The Charismatic Enigma' revealed that WWE and AEW differ in the way the companies look at the sport. He believes that while AEW is adapting to the changing needs of the industry, WWE has been more conservative.
"It's really cool, you know. Matt's in AEW, and before the pandemic hit, the crowds were just incredibly on fire. It's so exciting watching. They're very different than the WWE. I don't know how to explain it, I think they're more open-minded. WWE's kind of set in their ways. This changed many times over the years, especially since the Attitude Era."
ADVERTISEMENT
Article continues below this ad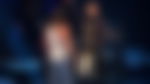 Jeff Hardy also touched upon the subject of in-ring brutality. Undoubtedly, he's been in quite a few brutal matches that injured him severely. However, he's at a point where he's relieved about the decline in in-ring viciousness.
"It's way different, you know, and thank God we don't hit each other in the head with chairs anymore because I worry about that. I try not to future trip too much. It's a lot safer now, but you can still get hurt at any moment."
Jeff Hardy and Matt Hardy have suffered terrible injuries inside the ring
Given his daredevil wrestling style, 'The Charismatic Enigma' has suffered his share of injuries.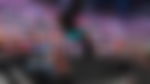 One of the recent injuries he suffered was during his match against Elias on Monday Night Raw. He set up a table outside the ring and placed Elias on it. Following this, he delivered a Swanton Bomb on Elias, but upon landing, he hit his head on the steel steps.
Apart from that, Hardy was in a painful TLC match against Sami Zayn and AJ Styles for the Intercontinental Championship. Zayn crossed the savagery threshold and handcuffed Hardy's ear to the ladder. It's a blessing Hardy's ear didn't come off when he started moving with the ladder cuffed to his ear.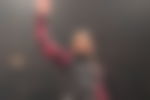 As one would expect, death-defying feats run in the Hardy bloodline. Recently, Matt Hardy also suffered serious injuries in AEW.
ADVERTISEMENT
Article continues below this ad
Matt Hardy and Sammy Guevara were engulfed in a bloody fight when Hardy botched a fall from an elevated platform and hit the concrete floor instead of the misplaced table. His head bounced off the floor, and he had no back cushion to protect himself.
Along with shocking fan reactions, we also got worried posts from his wife.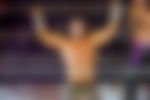 ADVERTISEMENT
Article continues below this ad
Currently, Jeff Hardy is signed with WWE, and Matt Hardy is working with AEW.