Vince McMahon Would Kill to Have Someone Like Nick Gage – AEW Superstar Jon Moxley Makes a Bold Statement
Published 05/15/2021, 8:00 AM EDT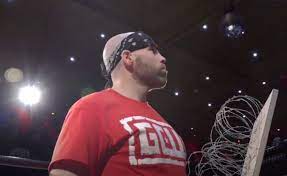 ---
---
New seasons come with fresh stories, and when an episode is about someone as legendary as Nick Gage, it makes headlines. Season three of the Dark Side of the Ring released with a special episode showcasing the life and deathmatch wrestling phase of Gage.
ADVERTISEMENT
Article continues below this ad
AEW's Jon Moxley was one of the pro-wrestlers who commented on the episode. He believes Gage has a brilliant ability to connect to the audience.
"He's not going to stop, and I'm not saying he should. He has the number one talent you need. It's not biceps, it's not abs, it's the ability to connect. Vince McMahon would fucking kill to have one person with that connection to the audience that Nick Gage has. I kind of think his story is just getting started." H/t Fightful.
ADVERTISEMENT
Article continues below this ad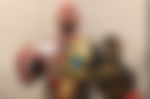 Currently, Gage is working with Game Changer Wrestling and is the GCW World Champion in his second reign.
The AEW star had a brutal match with the GCW champion where the latter used a pizza cutter. He used it to cut down from Moxley's head to his lip. The match had a different energy, and the duo had no hard feelings after the match.
Nick Gage suffered through a near-death experience
First, what is deathmatch wrestling?
In these matches, most of the rules that fans witness during other in-ring matches do not apply. The ropes are substituted with barbed wires, and wooden sticks and upended thumbtacks can be used in abundance. Moreover, disqualification doesn't apply. A wrestler wins either by pinning or if their opponent taps out.
Now, his deathmatch against Jack Thumbtack in 2009 ended with blood pouring out of Gage.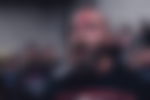 ADVERTISEMENT
Article continues below this ad
He was thrown through a wall of tubing, and a shard had cut his artery. The officials transported him to a hospital via a helicopter. During this helicopter transport, he flatlined for seven minutes, which means he was legally dead for seven minutes.
Gage actually dying at The Tournament of Death was an irony that is unforgettable.
Nick Gage discussed this situation during the recently premiered episode.
ADVERTISEMENT
Article continues below this ad
Jon Moxley commented on this situation as well. He claimed that the fact that dying at a tournament named after death and walking it off just ensures that Gage remains eternal in the history of deathmatch wrestling.