"Was it Something That Was Warranted?"- Booker T Criticizes AEW for the Massive Powerbomb on Sting on Dynamite
Published 02/24/2021, 12:59 PM EST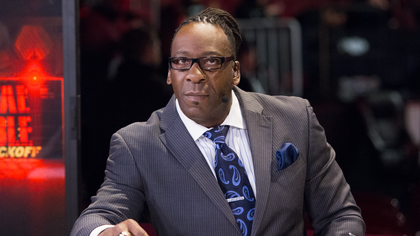 ---
---
Sting took a huge hit on the latest episode of AEW Dynamite, when the muscular Brian Cage delivered a thunderous powerbomb, sending the 62-year-old legend to the floor.
ADVERTISEMENT
Article continues below this ad
The impact was massive and fans couldn't help but be concerned about the ability of 'The Icon' to take a hit like that at his age. 
WWE Hall of Famer Booker T shared the same concern and was against the AEW star taking the bump. The former WCW Champion felt the entire spot was completely unnecessary.
ADVERTISEMENT
Article continues below this ad
"I can only you know, wonder how he feels today after taking a Powerbomb like that," said Booker, speaking on his Hall of Fame podcast. "And the thing is, was it something that was warranted? It's my question. I mean, my answer is 'no'.
"I say, man, beat me down. All you got to do just beat me down and put the boots to me. I gotta do nothing else. I will sell it like a car ran over me and we would have got what we needed out of this deal," explained the Hall of Famer.
"But for him to actually go and take a Powerbomb cold. Okay, because you can't warm up to take a powerbomb if you haven't had a match. There ain't enough stretching in the world."
Booker T believes Sting wanted to make a point in the AEW locker room
Booker T believes that Sting took the bump to show the locker room he was there for the fight and that he took the hardest hit of them all to make a point.
"One way you could, you know, ingratiate yourself with the boys go out and take a big bump. You mean, go out there and do something crazy jump off something," Booker explained.
"That what Sting did- went out there, took the biggest bump you could possibly take in the business which was Powerbomb by Brian cage."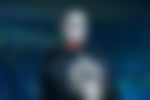 As a wrestler himself, Booker admitted that he would never allow someone to Powerbomb him at that age. 
ADVERTISEMENT
Article continues below this ad
"I know, I'm taking a bump like that for me, I'll be 56 here in a couple of weeks, and I know I will be you know, in a straight jacket," joked the WWE legend. 
ADVERTISEMENT
Article continues below this ad
Sting doesn't have a lot of big hits left in him due to his age and can't keep doing spots like that. Even if he does want to take them, AEW needs to be careful and not overplay their hand on the WCW legend.