"What a Psychopath" – Jon Moxley Embarrassed Reene Young While Asking Her Out for the First Time
Published 01/18/2021, 2:23 PM EST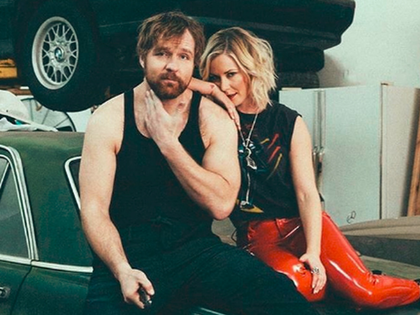 ---
---
Renee Paquette (Renee Young) opened up about her first interaction with Jon Moxley while speaking to Chris Van Vliet.
ADVERTISEMENT
Article continues below this ad
She opened up about the first time that Moxley, and she properly interacted. This was when he was working with The Shield. It's safe to say that even while interacting with her, he maintained his in-ring charm.
"He always says that the first time we really met and talked to each other was he was like running down the hallway, getting ready to go up to do their Shield entrance and he is putting all the oil in his hair, wetting his hair, whatever. And this was me figuring out what wrestling Twitter was like. I was like 'hey people on the internet for some reason think we are dating' and he was like 'looks good on you babe'."
ADVERTISEMENT
Article continues below this ad
Read: Seth Rollins, Roman Reigns, Dean Ambrose: The Rise and Fall of The Shield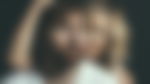 Even though Renee Young was a bit taken aback with the response, it's almost as if the cool demeanour impressed her.
Renee's version of the first time interaction
Young believes that there is another instance that can be considered as one of the first times they properly interacted. In fact, it so happened that she mistook the situation for a first date.
"I remember Jon came up to me… Jon doesn't talk to anybody, he really keeps to himself. I'm standing by the water cooler thing, he's like 'hey we got TV in Vegas in a couple of weeks, you want to hang out?' I got so red, I was like 'is he asking me on a date in front of everybody? What a psychopath.' I remember being embarrassed and was like 'yeah, okay, fine.'"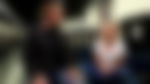 "We had been talking a lot leading up to this. Just like on our phones, online. It's like box or app, we like talk to each other all the time. Anyway, so I went to go hangout with him and I remember being at my hotel, just changing and unchanging, and what do I wear, just like casual, just like, what am I doing? And I go to hang out with him. I was like we have a one-on-one date and we'll see what's up. I walk into this bar and I run into Seth right away."
This is the moment she realized that it wasn't a date, but just a group of buddies Jon Moxley was hanging out with. Fortunately, it may not have started off great, but it ended with the date, she hope, and got the one-on-one time with Moxley.
They ended up talking the entire night after leaving the group at the bar.
ADVERTISEMENT
Article continues below this ad
What is Renee Young currently doing?
Currently, Renee Young and Jon Moxley are preparing to be parents. He announced the pregnancy during a promo on AEW Dynamite.
It took some time for everyone to catch on when he said "I have a pregnant wife at home". However, by the time the episode ended, the wrestling industry had caught on and congratulations poured in.
ADVERTISEMENT
Article continues below this ad