"She's Tougher Than Anybody Else on Their Roster"- AEW Superstar Miro on Lana's Rough Patch in WWE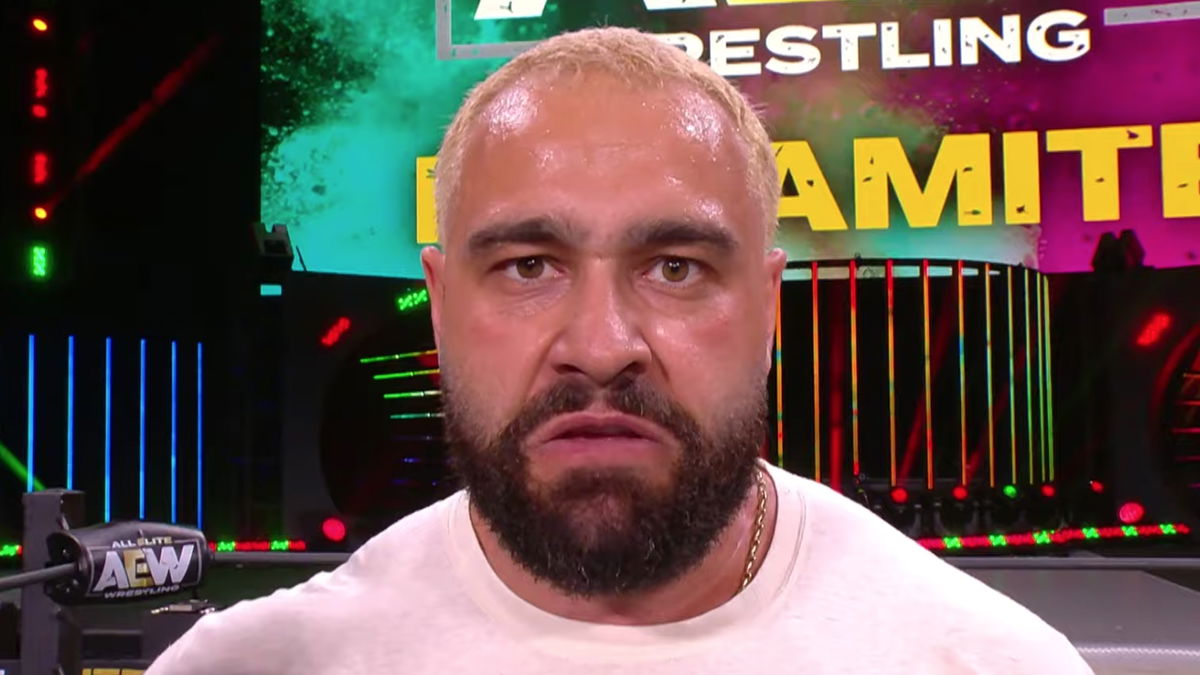 AEW Superstar Miro is making quite the name for himself in his new stint as a professional wrestler. His role as the best man for Kip Sabian's wedding is seeing him get weekly action. 
Unfortunately, things aren't going the same for his wife Lana, who is still in WWE. When Miro left for AEW, many expected Lana to do the same, but she believed she still had a road to glory at WWE.
That road seems to be a very rocky one that involves crashing through a commentary table every week on Raw. Lana was sent through the commentary desk for the sixth time on the latest episode of Monday Night Raw!
In a recent interview with Inside the Ropes, Miro shared his thoughts on this angle. The former WWE Superstar once again opened up about Lana's booking in WWE.
"I don't book their shows, I have no idea. All I know is that she's most likely tougher than anybody else on their roster because clearly, that's the first time in history that's been done," said Miro. "And every single time, she gets the f**k up and keeps going, you know. She doesn't say, 'No.' She doesn't say, 'I don't want to do that.' She doesn't sell."
Miro is confident about Lana's success
Miro shows his full support to his wife and backs her through the entire angle. He is confident that she will pull through and show the WWE Universe just how strong she is.
"She's going out there and doing her job, and doing her job to perfection. Because you can see, in that ring, when she gets that time, you can see who's who and who's been working, and who's been sitting on their a***s the whole time," claimed Miro. 
. @LanaWWE is survivor for sure. Who better for that team!!!!! #WinLanaWin #CaptainLana

— Miro (@ToBeMiro) October 27, 2020
"And I'm so freaking proud of CJ [ Lana ], man because she's proven that she's most likely the most talented and underrated person in the whole entire wrestling community," concluded Miro.
Miro left WWE as a three-time United States Champion. After months of speculation, he joined the rival promotion AEW in a big move that raised a lot of eyebrows. 
In his debut, he took thinly veiled shots at WWE and called AEW the best in the business. These statements were not appreciated by WWE, which is probably the reason Lana has to endure the pain.
We hope that something good comes out of Lana's role in WWE since nearly all threads have been cut off with her. We are yet to see her take up a major storyline in the promotion.