AEW Star Reveals How Vince McMahon Ruined His Identity
Published 05/28/2020, 12:44 PM EDT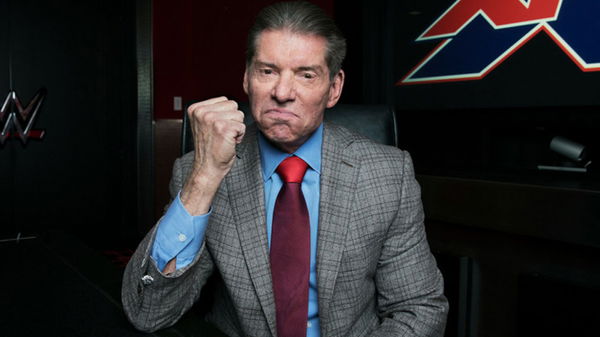 ---
---
Vince McMahon has been one of the most successful people in the history of professional wrestling. He has birthed the likes of The Undertaker and John Cena with his creative decisions in WWE.
ADVERTISEMENT
Article continues below this ad
However, the 74-year-old has earned a name for ruining many wrestlers as well. This is because of his quirky habit of tearing down their gimmick to rebuild it.
AEW Superstar Lance Archer recently revealed that he has been a victim of this during his appearance on the Talk Is Jericho podcast.
ADVERTISEMENT
Article continues below this ad
Lance talked about his debut in ECW from Florida Pro Wrestling, WWE's development brand at that time. He revealed that he had been in FCW for 6 months. He kept long hair and a braided goatee at FCW which is exactly what he keeps in AEW.
Archer then stated that 5 minutes before the door opened for the show, it's Vince McMahon and Johnny Ace, who now goes by John Laurinaitis. Here is Lance's quote on what happened there,
"All of a sudden, Johnny calls me over and is like, 'Kid, we're cutting your hair.' 'Alright, am I on TV tonight?' 'Yeah'. They literally took me to the hairdresser. They chopped my hair and told them to shave my face and leave the jacket. I was still getting the opportunity, but everything I created in my mind as an identity was taken away."
Lance ended the conversation by revealing that Vince told him, "We're gonna break you down to build you up." This is not an isolated case as Vince and the WWE higher-ups hate to let talents use gimmicks which WWE did not create themselves.
Vince McMahon and his habit of ruining new talent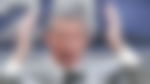 Lance isn't the first wrestler that Vince ruined. In fact, in recent times the frequency of McMahon ruining good gimmicks and wrestlers has only increased. This was evident, considering the condition of the NXT call ups in WWE.
Kenta, Viking Raiders, Shinsuke Nakamura, Sami Zayn, Ember Moon, and the entire Cruiserweight division are recent examples of this.
ADVERTISEMENT
Article continues below this ad
All the aforementioned wrestlers were full of character and charisma. They could be main eventers anywhere on the planet. Yet, they were denied the opportunity to showcase themselves due to the promotion's incessant need to force them into a boring feud.
They were forced to have gimmick changes and WWE creative couldn't figure out what to do, so they just kept them in the mid-card. This caused the wrestlers to become stale and boring.
This inevitably strained the relationship between the talents and the creative team. Eventually resulting in a stark decrease in their will and ardor to perform.
ADVERTISEMENT
Article continues below this ad
Case in point, Nakamura's recent matches compared to his NXT ones. The change in his attitude is rather evident, thanks to the incompetence of WWE management.
Vince McMahon has lost a lot of his creative flair as he is approaching retirement and the fans can only hope that he and WWE creative stops ruining wrestlers in the future.