AEW Superstar Threatens to Kill CM Punk's Dog in Cheapest Blow Yet
Published 12/03/2021, 9:00 AM EST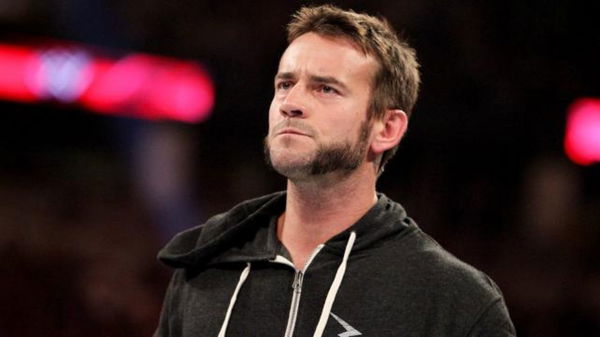 CM Punk and MJF's latest rivalry is very interesting to watch for the pro wrestling fans. We know Punk is a brilliant talker, but MJF is certainly proving to be a competition for Punk. The two have been firing some ugly shots at each other recently. And on this week, MJF made it very personal by threatening to kill CM Punk's dog.
ADVERTISEMENT
Article continues below this ad
CM Punk is very caring and protective towards his dog, Larry Talbot. Punk adopted Larry from a Chicago-based shelter. It was absolutely not needed to drag Punk's dog into this feud. But MJF certainly got on Punk's nerves by doing so.
Following Punk's win against Lee Moriarty on this week's episode of AEW Dynamite, MJF came out and warned Punk that he would put Punk's dog to sleep. It was actually a threat from MJF to kill Punk's dog. MJF said, "Speaking of loud noises, I guess you must have brought Larry this week because I can hear him yip yap away in the back. And I'm gonna be honest friend to friend, man to man. If I were you, I wouldn't bring that flea-ridden disgusting maggot of a dog around here anymore. Because if you do, if you do pg Punk, I'm gonna put Larry to sleep."
This certainly was too much to take for
Punk
. He immediately got out of the ring and walked towards MJF. But MJF had a backup as Wardlow came out to stand in between CM Punk and
MJF
. It will be interesting to see now how Punk reacts to this next week.
ADVERTISEMENT
Article continues below this ad
Watch This Story: Spear, Spinebuster, and More: WWE Moves Used in NFL
CM Punk and MJF give reference to WWE superstars during their heated segment last week on AEW Dynamite
The heated segment on last week's AEW Dynamite between CM Punk and MJF attracted a lot of interest even from the WWE superstars. During the segment, there were mentions about John Cena, Triple H and The Miz.
ADVERTISEMENT
Article continues below this ad
MJF claimed Punk has always been in the second position, whether it was to John Cena or Triple H. He referred to John Cena as the 'You can't see me man' and to Triple H as the 'King of Kings'. In reply to it, Punk told MJF that if he is not the number one in AEW, MJF is also not the number one.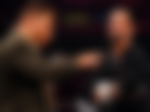 Punk claimed that the only way he can be number one is by waiting for Tony Khan to have a daughter and marrying her. This statement from Punk was a very controversial one, as it indirectly referred to the marriage of Triple H and Stephanie McMahon.
ADVERTISEMENT
Article continues below this ad
Punk even called MJF a "less famous Miz". During the latest episode of WWE Raw, we saw Edge mention about this when he told Miz that he had people in other shows taking his name just to get a cheap reaction.