Aiden English Reveals How John Cena Saved him from Getting Fired from WWE
Published 12/16/2020, 8:51 AM EST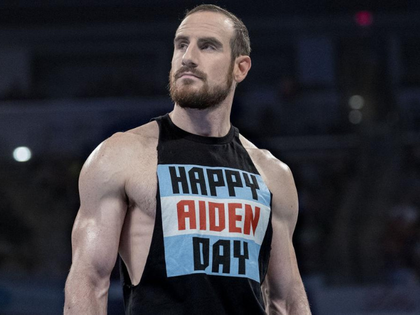 ---
---
Aiden English, former WWE Superstar, revealed an interesting story from his time in WWE. It involved Rusev a.k.a. Miro and Baron Corbin.
ADVERTISEMENT
Article continues below this ad
This story dates back to March 2018, when all three of them went off-script. His story provides an insight to what can happen to a Superstar if they go off-script.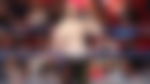 ADVERTISEMENT
Article continues below this ad
According to English, during the SmackDown dark match they did not stick to what was told to them. Instagram, the finish was completely off-script, which resulted in the producers and backstage officials threatening to fire them.
The match was Rusev, Corbin, & English vs. The Usos & AJ Styles. It would end with English and team doing "something funny" and their opponents "throwing a Superkick party".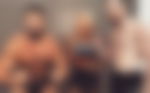 "They'd start throwing kick after kick after kick and we'd all just keep feeding in non-stop and it was gonna go for about 5 minutes and then eventually I was gonna roll out and my partners were gonna turn their back on me and just keep feeding me in. So the way we briefly talked about it was 'Throw me in, throw me in' and eventually, I'd tell everyone to stop and then I was gonna kick them and be like 'Screw you!', turn around, I get kicked one more time and it's over."
The crowd convinced Aiden English and team to change the script
However, they strayed away from the script when the audience got involved. In his video, he revealed that once the audience started a chant; it was all downhill from there, but it was fun.
"But as we go, they kick, kick, kick, everybody's kicked pretty much in the match. Except the referee, so the audience starts chanting 'Referee! Referee!'. So, I got out again, they roll me back one more time and there the referee kicks me and I go 'God!' Everybody exploded. The crowd loved it! So I go back in one more time, I tell everybody to stop but then everyone's chanting 'Ref! Ref!' and there AJ starts taking the referee's shirt off, puts it on himself and is like 'Kick his ass!' or whatever."
"I don't know what's going on, I'm still thinking 'Are we gonna do the original finish? I guess not, but we're gonna do something with the ref Dan.' Sure enough, [the heels] start lining up and [we're] like 'Okay everybody kick, everybody kick' so boom, triple kick on all of us. AJ jumps over, one-two-three, and of course Rusev kicks out from the referee and the audience pop! This is a blast, end of SmackDown, end of a long weekend for us. It was great."
The problems started when they went backstage after the match. Triple H and Vince McMahon were not present at the scene, but the other producers and TR people were not happy with the change in script.
They believed that this could have disastrous results and could end up hampering the company and themselves.
John Cena was their knight in shining armour
ADVERTISEMENT
Article continues below this ad
It came down to a huge fine and threat from the company. Fortunately, John Cena arrived right on time to save them from getting fired. Even though there aren't any official records of the same, Aiden English confirmed Cena paid their fines.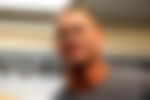 "We had to fly right down to New Orleans for WrestleMania and we get sat down and we got threatened with release, with gigantic fines – 10,000/20,000 dollar fines – the referee's gonna get fired even though we were all telling him 'Hey, do it! This is great, this is fun!' The poor guy, I think he got a fine. We got sat down at WrestleMania in the green room at the hotel. It was unbelievable for having some fun."
ADVERTISEMENT
Article continues below this ad