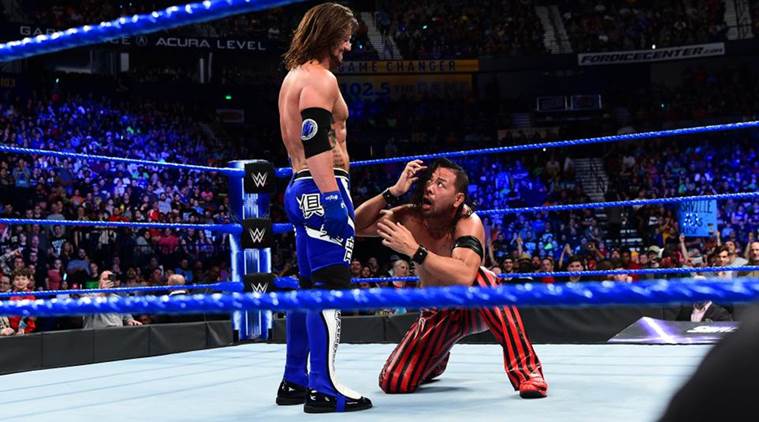 The WWE announced an 8-man tournament to crown a new Intercontinental Champion. AJ Styles and Jeff Hardy have placed their names for the reckoning after defeating their opponents and advancing to the next round of the tournament.
Sami Zayn, the previous champ, had to vacate the title due to his 'inability to compete'. The former Intercontinental Champion previously voiced his disappointment at the tournament and its participants. His words expressed that he didn't agree with the WWE's decision to vacate his title.
I am the Intercontinental Champion.

Period.

With the exception of Shinsuke, these men have no self-respect, and it says a lot about them that they were willing to participate in this tournament to begin with.

Disappointed in all of them. https://t.co/PoLDrCINHe

— Sami Zayn (@SamiZayn) May 16, 2020
A Phenomenal Finish – AJ Styles advances
WWE Superstar AJ Styles has successfully advanced to the next round, where he will face Elias in the semifinals, putting him one step closer to the Intercontinental Championship. Styles faced off against Shinsuke Nakamura, a former champion, and Sami's friend.
Nakamura had no shortage of motivation, immediately working on eliminating Styles. The match was intense, since both superstars are athletic and talented performers, playing off of each other's moves brilliantly.
The Superstars traded blows constantly, drawing out the match and wearing each other down more and more. Nakamura put Styles in a lock, which AJ reversed, pinning the Japanese superstar. AJ won the match by pinfall, advancing to the next round, where he will now face Elias.
Jeff Hardy also managed to beat his opponent, Celtic warrior Sheamus. The two had a feud brewing since Hardy's return to the WWE, with Sheamus calling out the veteran at every opportunity possible. Both Superstars were on an inevitable collision course, resulting in their matchup in the first round.
Sheamus' powerful wrestling maneuvers worked well against Hardy's athletic high flying style. Hardy seemed to be having trouble keeping Sheamus off of him, but slipped a sly strike at the Celtic warrior. He then pinned Sheamus with a reversal, securing the win.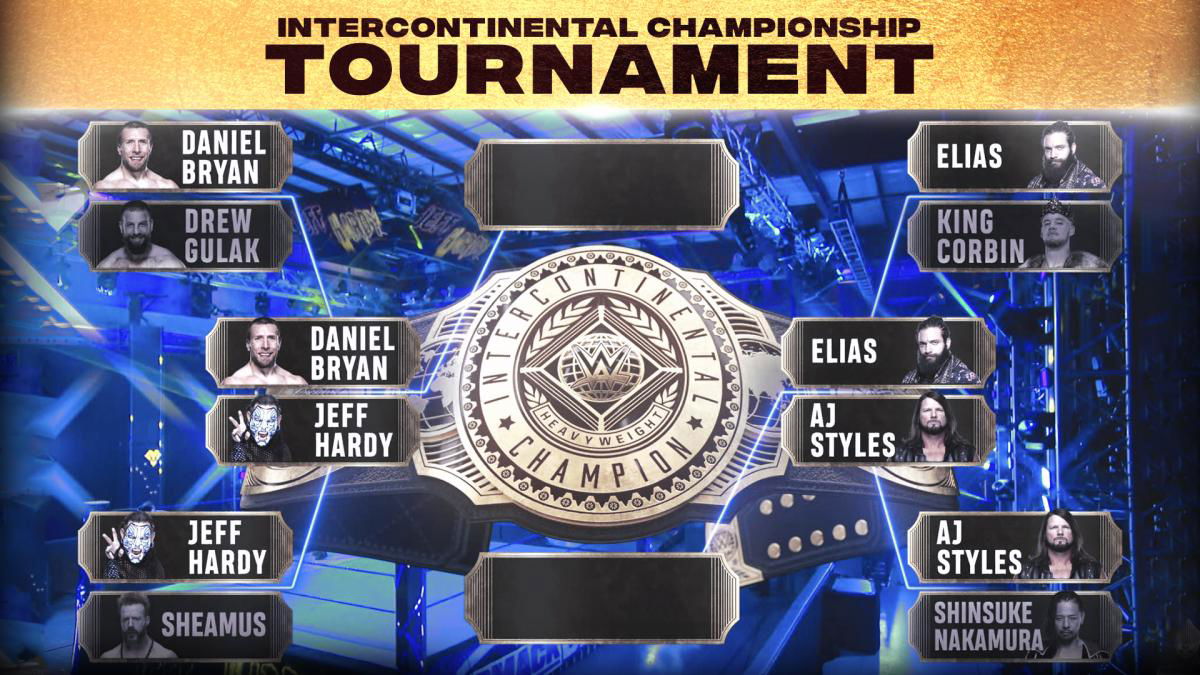 Time for a new Champion
The tournament will now see Daniel Bryan face Jeff Hardy, and AJ Styles face Elias in the semi-final rounds. This is a convergence of 3 great storylines. Daniel Bryan is determined to win the title after losing to Sami Zayn at WrestleMania.
Moreover, Jeff Hardy sees winning the title as a return to form, as the Intercontinental Championship was the first title he had won. AJ Styles has held the WWE and United States Championships, but the Intercontinental Title has always eluded him.
Elias… well, Elias will have a good song to sing.