"He's Gonna Be A Huge Star"- AJ Styles Makes Bold Prediction For Three WWE Superstars
Published 01/02/2021, 9:42 AM EST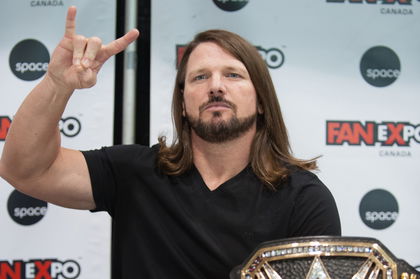 ---
---
WWE Superstar AJ Styles appeared in an interview with Gaelyn Mendonca of WWE India where she and Styles engaged in conversation. During the conversation, she asked Styles to name three Superstars with the greatest potential in WWE. Styles' answer was one that most fans expected.
ADVERTISEMENT
Article continues below this ad
AJ Styles calls Matt Riddle a talent to watch
ADVERTISEMENT
Article continues below this ad
"He's definitely a talent you need to watch in the future. He's gonna be a huge star," said Styles about Matt Riddle. The former NXT Tag Team Champion is one of WWE's hottest prospects. He signed for NXT in 2018 and make a tremendous splash in his rookie year. He has put on classics against the likes of Velveteen Dream, Adam Cole, Finn Balor and Timothy Thatcher.
Since debuting on the main roster, Riddle has made quite an impact. AJ Styles was Riddle's first opponent on the main roster, and he even pulled off a shocking upset against the Phenomenal One.
Even though he lost the Intercontinental Championship opportunity to Styles, he remained one of the most popular people on the roster.
Since coming to RAW, Riddle has been on fire. His matches against Sheamus were some of the best television matches of 2020.
He put on an outstanding performance at Survivor Series alongside his dysfunctional RAW teammates. Now, he is in contention for Bobby Lashley's United States Championship. Big things are coming Riddle's way in 2021.
Styles praises Keith Lee
"Keith Lee is another one of those guys who's just super powerful and can do things a big man shouldn't be able to do."
The Limitless Keith Lee is the most extraordinary wrestler in the world. At nearly 400 pounds, the man can fly around the ring like a cruiserweight and throws his weight around like an ordinary 200 pound wrestler.
A debut win against Randy Orton is a massive deal for any WWE superstar. It is almost as huge as Kevin Owens beating John Cena in his debut match in 2015.
That win propelled Lee into the WWE Championship picture. Although Orton cost him his chance at winning the title, Lee has remained one of the top guys on WWE RAW.
Lee is now scheduled to face Drew McIntyre at RAW Legends' Night. The outcome of that match is genuinely up in the air as WWE might want to begin 2021 with a bang. No one expected Lee to beat Adam Cole to become NXT's Double Champion, but he did it with ease. With limitless talent and potential, 2021 might be the year Keith Lee reaches the pinnacle of WWE.
Who is Number 3?
ADVERTISEMENT
Article continues below this ad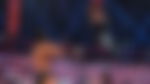 AJ Styles could not choose the third wrestler with great potential.
"It makes me wonder if it's a guy that, you know, could be at NXT or is not yet blossomed yet, and shown his true potential. I'm not sure who that is, so the number three we're gonna give a question mark."
ADVERTISEMENT
Article continues below this ad
Let us know below in the comments if you know who Styles' number three wrestler is, and if he is indeed from NXT.