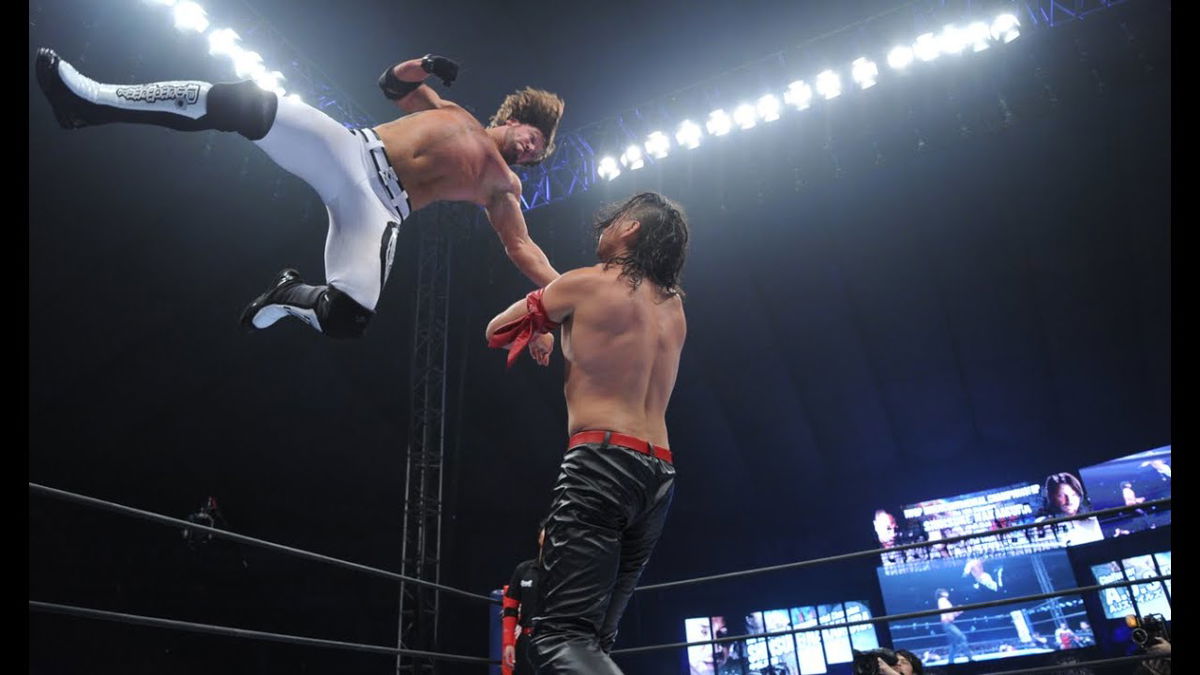 WWE Superstars AJ Styles and Shinsuke Nakamura have had a deep storied history with each other. Both performers have been seen in the ring together long before their stints in the WWE, where their storylines have been intertwined.
Perhaps their greatest matchup before coming into the WWE, Wrestle Kingdom 10 in New Japan Pro Wrestling, was their last notable clash. Styles recently spoke about the match and his rivalry with Nakamura.
AJ Styles looks back at Wrestlemania 34
Styles had faced Nakamura at the Tokyo Dome before the two had come into the WWE. Their title match at Wrestle Kingdom 10 was the stuff of legend, in which AJ emerged victoriously.
The performers were at the top of their game and had put on an excellent show. Similar expectations were placed on the two, before their matchup at WrestleMania 34. Styles and Nakamura had been feuding ever since they both came in, mainly revolving around the WWE Championship.
In the interview, AJ recollects the immense amount of hype leading up to the matchup, and how that affected the bout. Styles stated that he felt like he was fighting an uphill battle, trying to meet the insanely high expectations set for this match.
The rematch had way too much hype surrounding it, so much so that it would be extremely hard to live up to. However, the performers delivered, putting on an excellent show.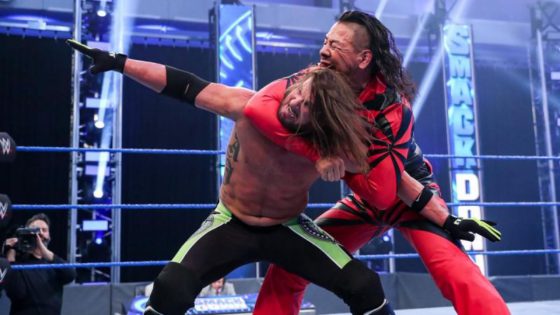 Styles and Nakamura have clashed multiple times since coming to WrestleMania that year. AJ Styles winning the WWE Championship later that year seems to have put the feud to rest. But the superstars have collided multiple times ever since then.
Most recently, Styles and Nakamura fought each other in the first round of the Intercontinental Championship Tournament. The bout was exciting, as it was extremely pleasing to see two professionals go at each other with full force. The bout ended with Styles winning, advancing him to the semis and then the finals. 
Also Read – AJ Styles and Shinsuke Nakamura First Round Matchup
Nakamura and Sami Zayn have also maintained their friendship since their New Japan Pro Wrestling days. In addition to this, Styles has also stated that Nakamura is one of the performers he respects.