"It's not good for anybody"- AJ Styles Reveals his Battle with Covid-19
Published 09/03/2020, 12:23 AM EDT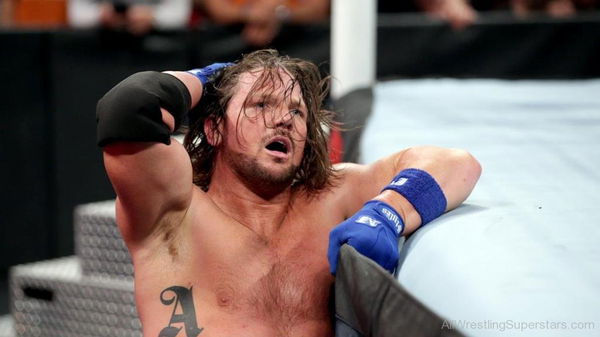 ---
---
Former WWE Intercontinental champion AJ Styles made a huge revelation yesterday on his Twitch stream. This announcement came shortly after The Rock and family tested positive for Coronavirus.
ADVERTISEMENT
Article continues below this ad
Styles announced that even he had tested positive for the COVID-19 virus. This came as a shock to the WWE Universe as the company never made any official announcement and went on with day-to-day operations.
Here is what AJ Styles had to say.
ADVERTISEMENT
Article continues below this ad
"I also tested positive a couple of weeks ago, probably almost a month ago. I feel for people who have to deal with this but I gotta say, I didn't have that many problems with it. Hopefully The Rock and his family, hopefully everybody is safe and everybody is taken care of and nobody has too bad of symptoms and stuff like that. It sucks, it's not good for anybody."
The former WWE Champion is one of the few Superstars who came out and spoke in the open about testing positive. According to rumors, almost 30 superstars tested positive in July.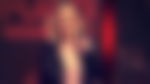 The company never released any official statement on these cases. Recently in an interview, former WWE announcer Renee Young revealed that WWE wasn't very happy when she openly spoke about her battle with the virus.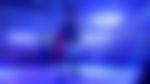 AJ Styles wants to win the tag team championship with Finn Balor
The Phenomenal One has had Championship success in the singles division in all WWE categories. The one title which has eluded him is the Tag Team Championship.
He was partners with Chris Jericho and The Club for a while but could not capture the titles. When AJ Styles was asked about the same, he claimed he wants to go to NXT and win the championships with Finn Balor.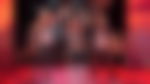 Here is what Styles had to say.
"If I'm able to find a partner, at some point, and win those, I will have won all the belts in WWE," Styles said. "[Balor would make a great partner] but he's in NXT and I'm on SmackDown. So I don't know how that would ever work. Listen, whether I have to go down to NXT or he has to come to SmackDown, I'm willing to do that. I mean, shoot, it would be fun, and different is good."
ADVERTISEMENT
Article continues below this ad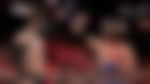 Finn Balor seemed very excited about this potential tag team. Here is what the Demon King said in an interview with CBS Sport.
"Obviously, me and AJ have kind of a storied history," Balor said. "We've always kind of crossed paths but never really interacted too much. When I went to Japan, he was in TNA. When I came to the U.S., he went to Japan. When I came to Raw, he went to SmackDown. So, we've always kind of missed each other outside of that one match we had, and that was sprung on us at the last minute. But we've got very similar paths and a lot of mutual friends. He's someone I would love to not only tag with but be in the ring in some capacity. Whether it's standing across the ring from him one-on-one or if it's standing side-by-side, I think we would make a great tag team. Whether it's in NXT, Raw or SmackDown, I would love to be in there with AJ."
ADVERTISEMENT
Article continues below this ad
AJ Styles and Finn Balor are certainly what the tag team division currently needs. Those two megastars coming in will definitely bring back the spotlight on the division.