Alexa Bliss and Lilly Torture Shayna Baszler On WWE Raw in a Bizarre Segment
Published 06/07/2021, 11:47 PM EDT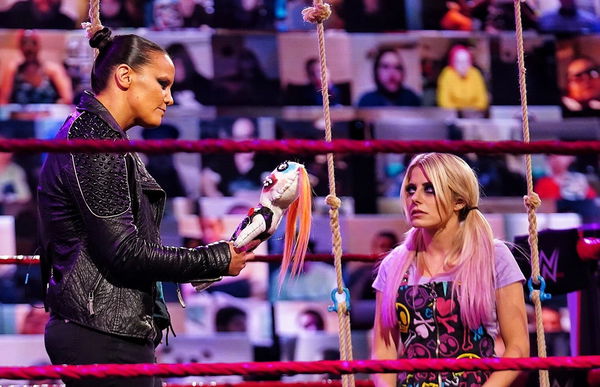 ---
---
Some may find it corny, while some may find it genius, but WWE Raw's closing segment was one thing for sure- bizarre. Alexa Bliss and Shayna Baszler featured in a segment we'll remember for years, and it reminded us of a similar segment featuring two WWE icons.
ADVERTISEMENT
Article continues below this ad
Alexa Bliss and Shayna Baszler's playground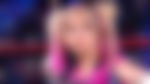 ADVERTISEMENT
Article continues below this ad
For the past few weeks, Alexa Bliss has set her eyes on the Raw women's division. Her dalliance with the Fiend ended at WrestleMania, and she's fully embraced this maniacal side of her. Now, she even carries a doll named Lilly with supposed voodoo powers.
No one would buy into this, especially in the 2020s, but this segment might've changed that. Adding a little drama and intrigue to a bland episode of Raw, Shayna and Alexa's segment was so bad it was good. It even reminded us of Randy Orton's segments with the Undertaker during their rivalry in 2005.
After costing her big wins, Shayna was adamant on talking to Alexa Bliss and setting her straight. She called Bliss' doll stupid, which angered the former Raw Women's Champion, and she demanded an apology. Shayna apologised sarcastically and even stomped the creepy little doll.
The lights flickered and Baszler escaped the ring with the entrance ramp exploding as she retreated. The drama continued as Shayna tried to get as far away from Lilly and Alexa as possible. She locked herself within a room to save herself from all sorts of things falling on her from above.
Unfortunately, Lilly found Shayna, and the mental torture continued. Shayna could see Lilly in a mirror even though she wasn't in the room. Distraught and scared for her life, she smashed the mirror and shrieked as the feed cut.
Watch This Story: Six WWE Superstars the Undertaker Trapped in his Coffin
What did this segment remind us of?
ADVERTISEMENT
Article continues below this ad
While this segment seemed like a fresh development in a corny storyline, longtime fans of wrestling have seen this unfold before. In 2005, WWE legend the Undertaker employed these same tactics to play mind games with Randy Orton.
Orton attempted to escape the Deadman, only to stumble into a restroom to wash his face. As he looked up, he saw Taker peaking at him in the mirror. He turned around, but no one was there.
This continued a few times as the audience got a kick from seeing Orton so freaked out.
ADVERTISEMENT
Article continues below this ad
While this wasn't a replica, it is cool to see WWE reverting to the old ways to get fans invested in a storyline. Though Baszler vs Bliss will most likely fall short of the standards Taker vs Orton set a decade and a half ago, we can't wait to see what happens next.